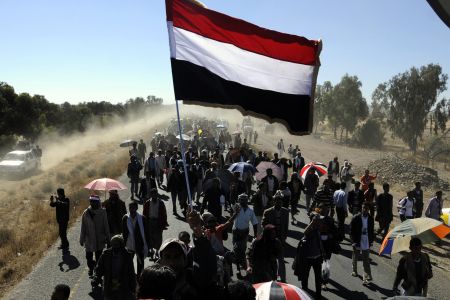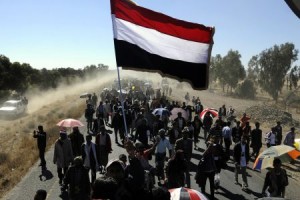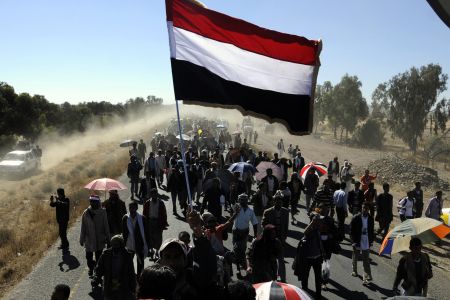 Forces loyal to Yemeni dictator Ali Abdullah Saleh have killed at least two anti-regime protesters and injured 30 others in the capital, Sana'a.
The clashes on Saturday erupted after tens of thousands of demonstrators arrived in Sana'a after a four-day march from the southern city of Taizz to demand the trial of Saleh.
Government troops began firing rifles, tear gas and water cannon in an attempt to end the march and prevent the protesters from reaching Saleh's compound.
The 270-kilometer long march, titled 'March of Life', began on Wednesday. Moreover, the demonstrators are expected to attend a mass rally to reject a US-backed Arab-brokered power transition deal which granted Saleh immunity from prosecution in return for resignation.
The organizers of the march say they aim to send a message to the United Nations Security Council and the Arab League that Yemenis want Saleh and his regime officials to be brought to justice over the killing of hundreds of protesters since the beginning of the uprising in the country in late January.
They also expressed hope the march would pressure the newly formed unity government to stop amnesty for Saleh and other regime officials.
Saleh, who has been in power for 33 years, signed the power transition deal brokered by Persian Gulf Arab states in Saudi Arabia on November 23 and resigned as president and handed authority to Vice President Abdrabuh Mansur Hadi in return for immunity.
He is now serving as an honorary president until presidential elections in February.