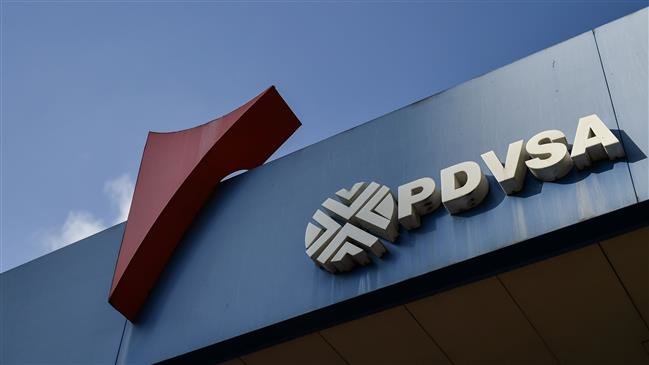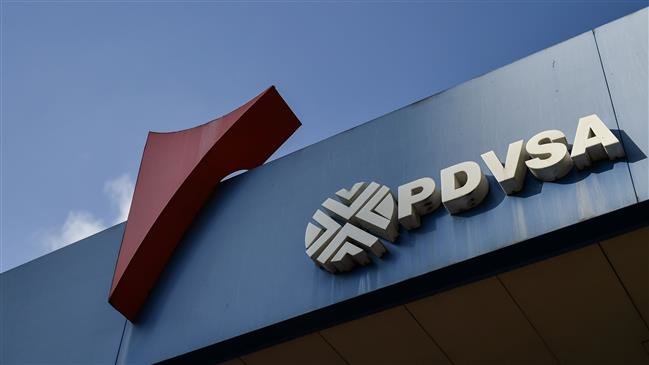 Bulgarian authorities say they have blocked money transfers out of a number of bank accounts that have received millions of euros from the Venezuelan state-owned oil and natural gas company, PDVSA, as the sanctions-hit South American country is struggling with an unprecedented political crisis.
Following a meeting with the US ambassador in Sofia on Wednesday, Bulgaria's Chief Prosecutor Sotir Tsatsarov announced the news at a press conference, saying the money was being sent to other accounts abroad.
The jurist, however, neither specified the exact amount of money nor named its next destination.
"We have established that there were money transfers from Venezuela, namely from the state oil company of Venezuela to these accounts," Tsatsarov said at the presser.
He said his country's security services acted on a tip-off from Washington and began checking several accounts held at a local bank, all by a man who holds a number of citizenships, including a Bulgarian one.
"All measures have been taken so that the funds that are still in the accounts, which are not in small amounts, will be fully under our control and not leave the country on false grounds," Tsatsarov added.
He also said that prosecutors would scrutinize all the transfers into and out of these accounts before deciding whether to bring money laundering charges.
Separately, Dimitar Georgiev, the head of the State National Security Agency, noted that there were millions of euros in the blocked accounts now, adding that the Bulgarian central bank was cooperating in the process.
The United States will impose sanctions on Venezuela's oil company to force President Nicolas Maduro to step down.
Venezuela has been in political turmoil over the past couple of weeks. The opposition has been holding widespread anti-government protests, blaming the country's President Nicolas Maduro for an ailing economy, hyperinflation, power cuts, and shortages of basic items and urging him to resign.
The opposition accuses Maduro's re-election in last year's vote as a sham.
Washington has already expressed its "full support" for the country's defunct National Assembly as "the only democratically elected institution" and its 35-year-old head Juan Guaido, who has proclaimed himself the "interim president" of Venezuela.  The White House has also called on other countries to follow suit in recognizing Guaido.
Guaido's bizarre self-proclamation move on January 23 further deepened the weeks-long unprecedented political turmoil in the country, which is time and again facing a US threat of military intervention as an option to oust Maduro from power.
The Venezuelan government has vowed not to betray his country by giving in to the US desires to topple power in Caracas.
Despite outside pressure, Venezuela's army has remained loyal to Maduro. On Sunday, the Venezuelan military launched large-scale drills on Maduro's orders to bolster its combat readiness after Washington once again threatened that it could use military force to overthrow his elected government.
Furthermore, Washington has imposed tough sanctions against the PDVSA and allowed Guaido to control certain Venezuelan assets held by US-insured banks, including government and central bank accounts, provocative moves that have infuriated Caracas.
Canada and a number of right-leaning Latin American countries have already recognized Guaido. In a coordinated move on Monday, 17 countries of the 28-member European Union, including France, Spain and Britain, also officially announced their support for Guido. Bulgaria is also among the countries that have recognized Guaido as the "legitimate" head of state.
The UN chief says the days of foreign intervention in the Latin America are "long ago gone," amid the prospect of US aggression against Venezuela.
However, other countries, including Russia, China, Turkey, and Iran, have expressed support for the elected government in Venezuela and condemned any foreign interference in the country.
The US has a long record of sponsoring "regime change" campaigns in Venezuela and other countries. In 2002, former Venezuelan president Hugo Chavez was ousted for two days in a US-backed coup that was ultimately defeated.