World News
Burkinabe protesters call on president to resign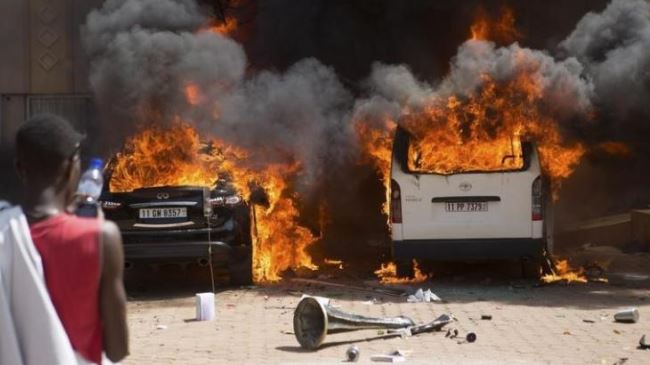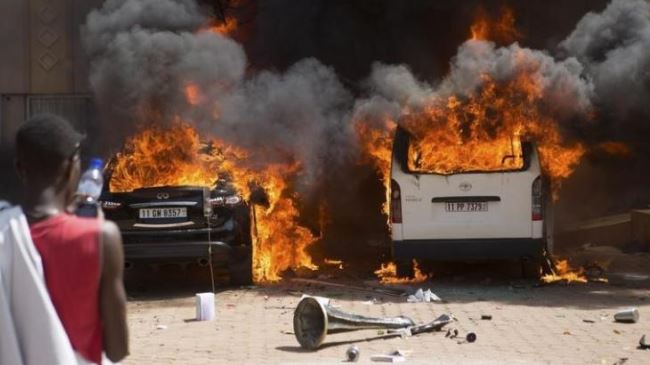 Protesters have taken to the streets in Burkina Faso's capital Ouagadougou, calling on the country's long-serving president to step down.
Tens of thousands of people held a massive rally in the capital on Friday, urging the immediate departure of the 27-year president, Blaise Compaore.
Earlier in the day, Burkina Faso's embattled president rejected a demand by the opposition to resign, saying he is ready to hold talks with the army and the opposition to discuss "a period of transition after which power will be transferred to a democratically elected president."
However, the opposition rejected Compaore's call for negotiation, insisting that he must step down.
"We have been saying for a long time that he must hand in his resignation. His departure is non-negotiable," said leading opposition member Benewende Sankara on Friday.
Burkina Faso plunged into violence on Thursday following the Burkinabe parliament's decision to vote on a constitutional reform bill which would allow Compaore to serve another term of office as the country's head of state.
The Burkinabe officials canceled the parliament's voting session amid the widespread clashes.
Compaore took power in a coup in 1987 and first served two seven-year terms in 1991-98 and 1998-2005 as president.
After a change in the Constitution, Compaore was allowed to serve two five-year mandates. In 2010, he won an election that secured his second and final elected five-year term. Opposition leaders claim the polls were rigged.
The 63-year-old Burkinabe president is a staunch ally of Western powers, including the United States and France.