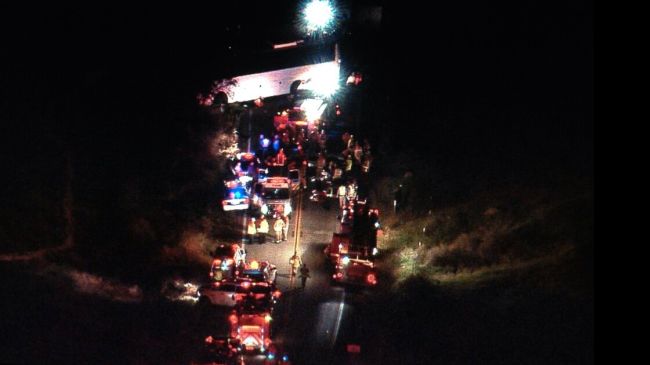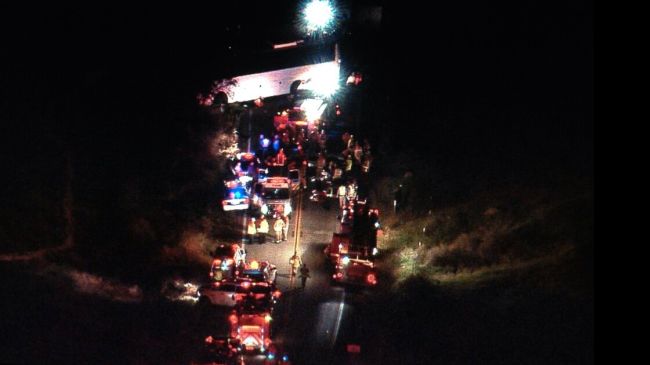 Eight people have been killed and dozens of others injured in an incident where a tour bus collided with two vehicles on a mountain highway in California.
According to the bus driver, the crash took place on Sunday night in the mountains of southern California.
The vehicle was traveling downhill when the brakes malfunctioned, rear-ending a car, then flipping over, and hitting a pickup, which was pulling a trailer.
Rescue workers were still searching the wreckage for more victims hours after the accident happened.
Authorities said at least eight people died and 38 others were taken to the hospital with injury, including 15 in critical condition. Some passengers had been thrown out of the bus in the collision.
The group was traveling back to Tijuana, Mexico after being at a ski resort near the city of San Bernardino, east of Los Angeles.
The California crash comes a day after a bus carrying 42 high school students and their adult chaperones hit an overpass in Boston, as the bus driver failed to heed low-clearance warning signs.