India
Bus fire kills 44 in southern India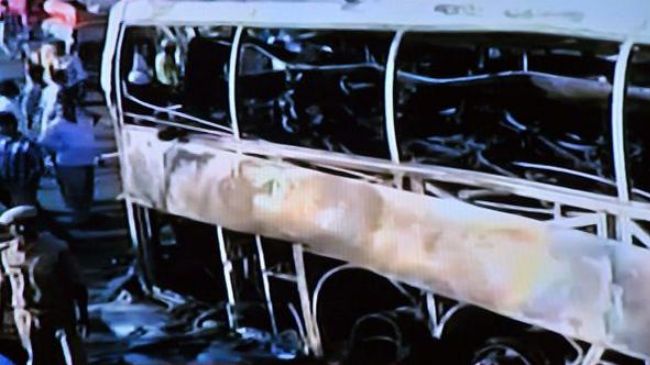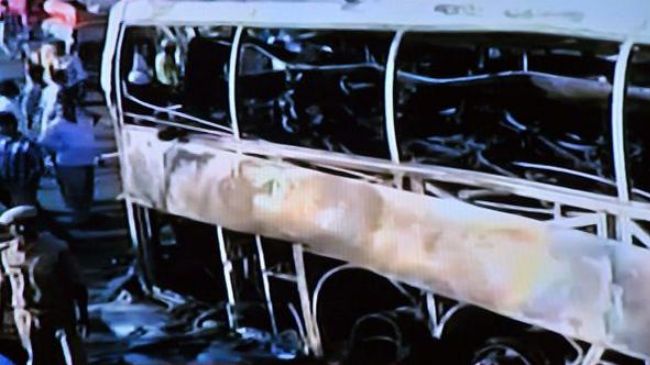 Over 40 people have lost their lives in an incident where a passenger bus caught fire following a crash in India's southern state of Andhra Pradesh, police say.
The incident took place early on Wednesday after the bus, with more than 50 passengers on board, crashed into a median strip on the Bangalore to Hyderabad national highway in the Mahbubnagar district of Andhra Pradesh.
According to the police, fire broke out in the bus after the vehicle collided with a culvert and ruptured its fuel tank.
"The diesel tank burst and flames erupted. Before the passengers could realize what had happened, the blaze engulfed the entire bus," one of the witnesses at the scene was quoted as saying.
"The number of dead, which includes children, is 44,"' local police spokesman said.
Seven people, including the driver of the bus managed to break the windowpane and jumped out to safety. The fates of three other passengers are still unknown.
Bus crashes are common in India and are usually a result of reckless driving, as well as poorly maintained roads and heavy traffic jams.
According to the World Health Organization, India bears the highest road death toll in the world.
More than 110,000 people lose their lives in road accidents across India, police say.
In 2008, more than 60 people lost their lives in a bus blaze in Indian northern state of Uttar Pradesh.