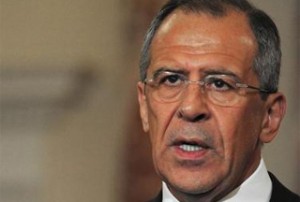 With the launch of Iran's first nuclear power plant in the southern city of Bushehr long overdue, Russian Foreign Minister Sergei Lavrov says the nuclear facility will become operational in 2010.
"The Bushehr nuclear power plant will be launched this year. Adjustment and aligning work is now being done," Lavrov was quoted by the Interfax news agency as saying on Tuesday.
He, however, did not specify an exact date for the launch of the plant, explaining that Russia's state nuclear giant Rosatom was in charge of the timetable.
Earlier this month, Head of the Atomic Energy Organization of Iran Ali Akbar Salehi had also announced that the 1,000-megawatt Bushehr plant would become operational this year.
"The Bushehr power plant will be launched according to schedule by the end of the spring (late June). There is no problem in the process," Salehi said.
The construction of the Bushehr plant started in 1975 when Germany signed a contract with Iran. Berlin, however, pulled out of the project following the 1979 Islamic Revolution.
As a result of the withdrawal, Iran signed a deal with Russia in 1995. Under the Iranian-Russian agreement, the plant was originally scheduled to come on-stream in 1999 but the completion of the project has repeatedly been delayed.