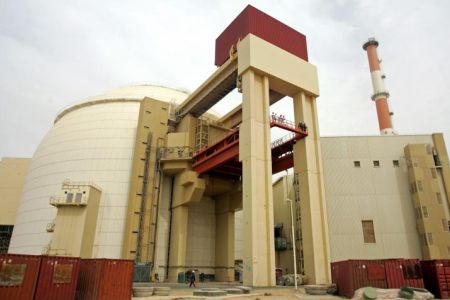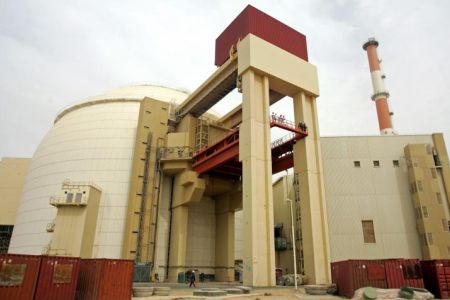 Russian contractor of Bushehr nuclear power plant has confirmed that Iran will begin loading fuel into the nuclear power station later in October.
A spokeswoman of the Atomstroyexport company told RIA Novosti on Tuesday that the entire load of fuel has been delivered to the rector repository.
"The loading of the fuel into the reactor is scheduled for October 2010," Olga Tysleva said.
Atomstroyexport is the Russian Federation's nuclear power equipment and service export monopoly.
Meanwhile, head of the Atomic Energy Organization of Iran (AEOI), Ali Akbar Salehi, says the Bushehr power plant is expected to start generating electricity by late December.
AEOI chairman said on Tuesday, "The start-up process of the Bushehr power plant is progressing well and we hope to see it connected to the national electricity grid by late December, or a few weeks earlier."
About the delay in the fuel injection process, Salehi said, "During the Bushehr power plant's washing process, a leak was discovered at the side pool of the reactor and it was plugged. This leakage postponed the activities of the plant for a few days."
He reiterated that the nuclear plant is in proper condition and dismissed as false speculations that the Stuxnet virus was the cause of the delay of the reactor.
The construction of the Bushehr plant started in 1975 when Germany signed a contract with Iran. Germany however, pulled out of the project following the 1979 Islamic Revolution.
Iran then signed a deal with Russia in 1995, under which the plant was originally scheduled to be completed in 1999 but completion of the project has been repeatedly delayed.
The reactor was launched in August amid a standoff with the US and its allies over allegations that the country is following a military nuclear program.
Iranian officials say Tehran seeks to use the peaceful applications of nuclear energy for electricity production and medical research, dismissing the Western charges.
Iran is a signatory to the Nuclear Non-Proliferation Treaty (NPT) and thus has the right to enrich uranium to produce fuel.
On June 9, the UN Security Council passed a resolution imposing new sanctions on Iran over its nuclear program. The United States and the EU later imposed extra sanctions against the Islamic Republic.
Russia says the Bushehr facility will not be affected by the sanctions.