Asia-Pacific
India
Businesses shut down in Indian-controlled Kashmir over civilian killings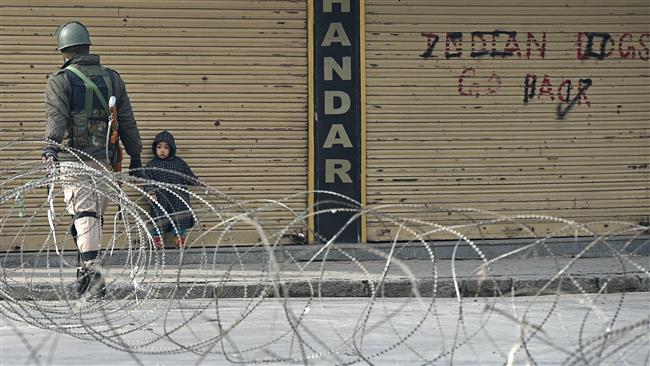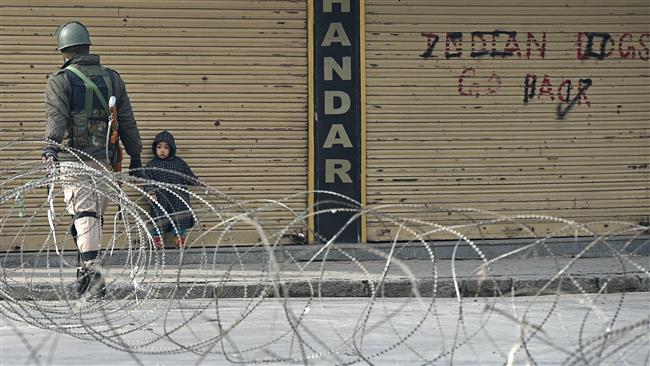 People in Indian-controlled Kashmir have shut down businesses in protest against the killing of two young men at the hands of New Delhi forces.
On Sunday, almost all businesses and institutions, including government offices and schools, remained closed, and traffic stayed off the streets across the main city of Srinagar.
The strike was called by independence fighters.
A large number of policemen and paramilitary soldiers in riot gear patrolled the streets across the Muslim-majority region.
Authorities also imposed a curfew in the old parts of Srinagar, which is the urban center of protests against Indian rule. Mobile internet services were also shut down in the southern parts of the region.
On Saturday, two students were killed and nine other people were wounded after soldiers in Shopian area opened fire on stone-throwing protesters.
The Indian army said soldiers fired in "self-defense" as the crowd tried to "lynch" an officer and damaged at least four vehicles.
Local residents say Saturday's deadly incident began when troops came into a village and started removing banners honoring recently killed fighters. Locals resisted the move, threw stones at the soldiers and chanted anti-India slogans.
Indian police have killed at least two protesters in the Kashmir region after troops opened fire to disperse stone-pelting demonstrators.
India regularly accuses Pakistan of arming and training militants and pushing them across the restive frontier in an attempt to launch attacks on Indian forces. Pakistan strongly denies the allegation.
India has already deployed some 500,000 soldiers to the disputed region to further boost the security of the borderline and suppress pro-independence demonstrations in its share of Kashmir, where anti-India sentiments are high.
Kashmir has been divided between India and Pakistan but claimed in full by both since the two partitioned and gained independence from Britain in 1947.
The two countries have fought three wars over the disputed territory. Despite a ceasefire agreement that was reached in November 2003, sporadic skirmishes continue in Kashmir.