Syria
Cabinet approves establishment of 'Syrian Space Agency'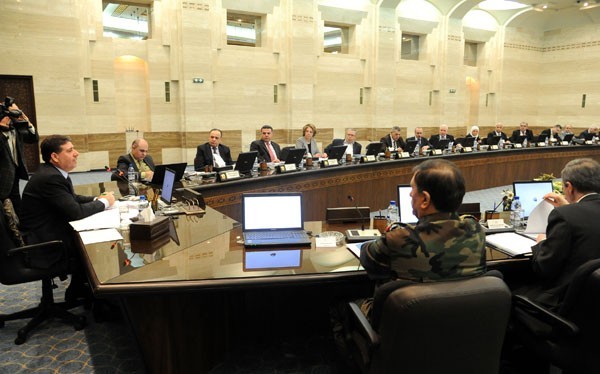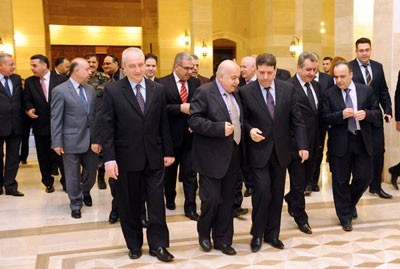 The cabinet approved on Tuesday the establishment of a general commission with a scientific aspect dubbed as "The Syrian News Agency" and enjoys a corporate body and financial and administrative independence.
During the cabinet's weekly session, Prime Minister, Dr. Wael al-Halaqi, stressed that the economic situation is stable, pointing out to the procedures made by the government to preserve the stability of the Syrian pound exchange rate and returning it to its real value gradually.
Al-Halaqi congratulated the Syrian people, Army and internal security forces on the victories achieved by the army over the armed terrorist groups, the last of which was restoring security and stability to Yabroud city.
The Prime Minister denounced the terrorist attacks and bombings committed by the armed terrorist groups against the Syrian people in Damascus and Homs and other places.
Al-Halaqi hailed the accomplishment of the elections law, considering it as "meeting the aspirations of the Syrian people and boosting the democratic process Syria is living."
For hispart, Finance Minister Ismail Ismail refuted allegations circulated by some sites and social media which claim that the government made a list of Syrian businessmen living abroad to seize their properties in Syria, affirming that these allegations are untrue and come within the misleading media war on Syrian national economy.
In a statement following Tuesday's Cabinet session, the Minister called for having accuracy and awareness of such news which have no purpose except marketing foreign agendas to target the Syrian national economy and businessmen.