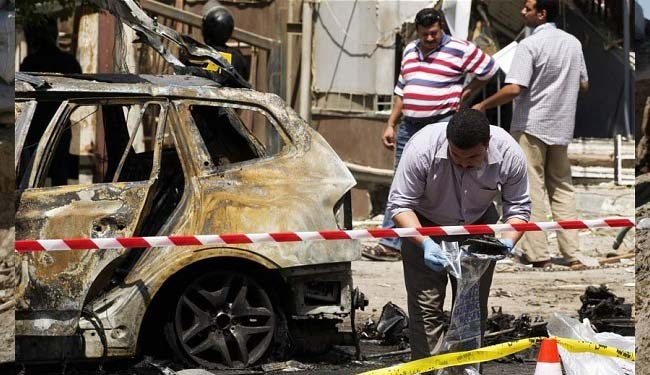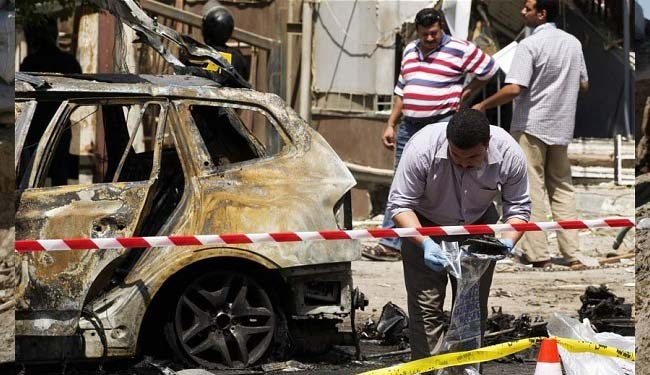 An Egyptian police officer has been killed in another bomb attack targeting a police kiosk in the capital Cairo, security authorities stated.
Another police officer and a civilian were also wounded in the Friday attack in which assailants threw an explosive device from a nearby bridge onto the kiosk, located on a main square of the Egyptian capital, the officials added.
Militants in the North African country have stepped up their attacks against Egyptian security forces since the nation's Mubarak-era military heads ousted the democratically-elected president Mohamed Morsi in July 2013 and the army-installed authorities launched a deadly crackdown on his supporters and protesters that opposed his coup-style removal.
More than 1,400 Morsi supporters have been killed in the crackdown, according to Amnesty International, and thousands others have been jailed.
Meanwhile, Egyptian authorities state that more than 500 people — mostly policemen and soldiers — have been killed in bombing and shooting assaults by militants since July.
The attacks, many of them occurring in broad daylight, have been carried out in the restive northern Sinai, where anti-government militancy is growing rapidly, as well as in the Nile Delta and in Cairo.
On Thursday, a little-known militant group called Ajnad Misr claimed some of the latest attacks and vowed to carry out new ones.
The deadliest attacks have been claimed by Sinai-based Ansar Beit al-Maqdis, another militant group believed to be inspired by the shadowy al-Qaeda terrorist organization.