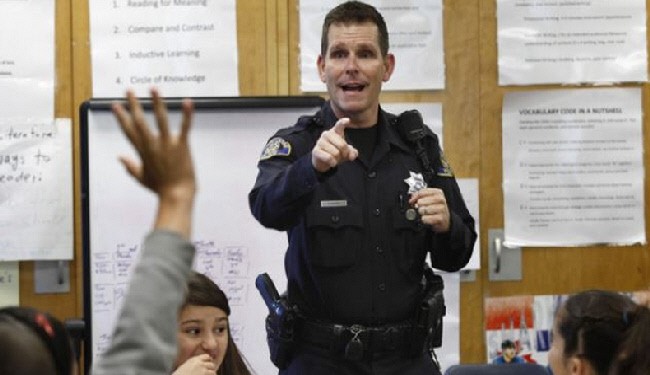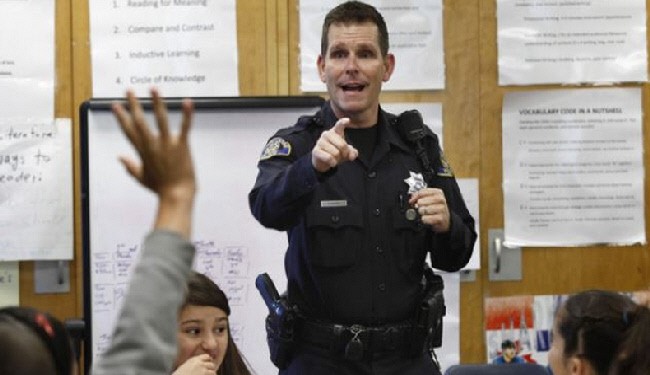 A California police officer has posted threatening messages on social media to people protesting against police brutality and discrimination in the US.
"Threaten me or my family and I will use my God-given and law appointed right and duty to kill you," Phillip White wrote on Twitter, adding the hashtag#CopsLivesMatter, making fun of the protestors' slogan "Black Lives Matter."
Massive protests have been held in cities nationwide over grand juries' failure to indict officers who killed four unarmed black people, including Michael Brown, Eric Garner, Tamir Rice and Trayvon Martin.
12-year-old Rice was shot last month by a Cleveland officer after he allegedly mistook the boy's toy gun for a real one. Brown, aged 18, was shot to death by a white officer on August 9 in Ferguson, Missouri.
Garner,43 , died on July 17 after a New York officer placed him in a chokehold. Martin, 17, was shot and killed in February 2012 in Florida by George Zimmerman, a half white, half Hispanic volunteer neighborhood watch captain.
In his messages, White mocked Eric Garner's last words – "I can't breathe"—which has been become a rally cry for thousands of protesters across the US.
"By the way," he wrote on Twitter, "if anyone feels they can't breathe or their lives matter I'll be at the movies tonight, off duty, carrying my gun."
San Jose police spokeswoman Sergeant Heather Randol confirmed the tweets made by White and said he has been put on administrative leave and that the issue is being thoroughly investigated.
White had been using his Twitter account to express hate against justice protestors for weeks.