North America
California wildfire destroys homes, hospital; deaths reported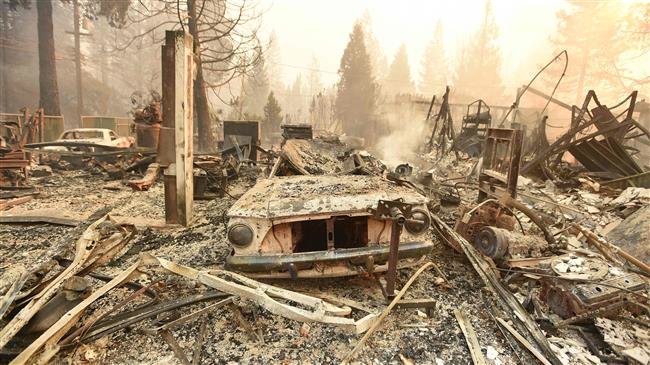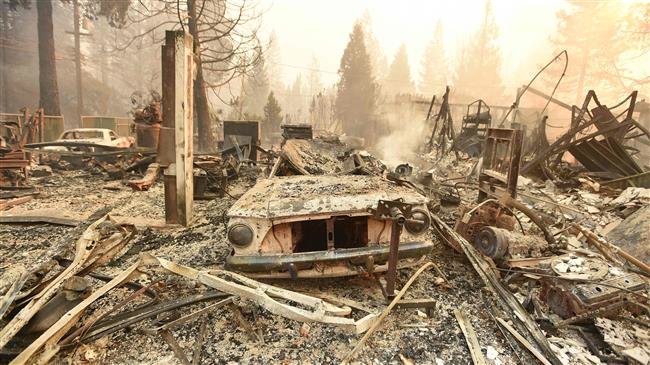 A fast-moving wildfire devastated a town in the US state of California on Thursday, destroying hundreds of structures and forcing tens of thousands of people to evacuate.
Driven by strong winds and dry conditions, the blaze dubbed the Camp Fire, roared through the town of Paradise, forcing the population to flee in a chaotic mass evacuation.
Fire ripped through residential areas and flames leapt from hospitals and schools, according to a Reuters witness, who saw a car dealership go up in flames on a street clogged with burned out vehicles and an abandoned police cruiser.
Paradise, with a population of 26,000 people, is located about 85 miles (240 km) north of Sacramento, the capital city of California.
"The town is devastated, everything is destroyed," said California Department of Forestry and Fire Protection (Cal Fire) spokesman Scott Maclean, who spent much of the day in Paradise. "There's nothing much left standing."
Terrifying videos posted on social media showed cars driving along roads that looked like tunnels of fire with flames on both sides of the road.