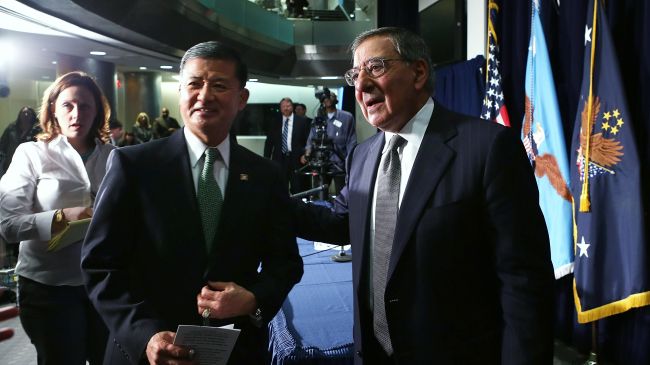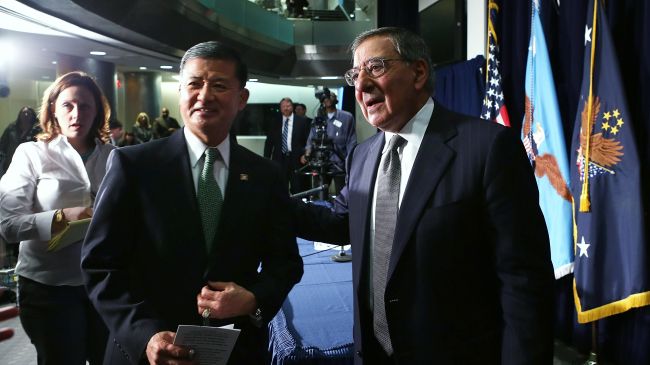 Sen. John Cornyn called Tuesday for the resignation of the Secretary of Veterans Affairs, the latest step in his ongoing critique of the department's backlogs and perceived mismanagement.
"He needs to step down," Cornyn said of retired Gen. Eric Shinseki, who has served as VA secretary since 2009. "The president needs to find a new leader to lead this organization out of the wilderness, and back to providing the service our veterans deserve."
Cornyn has led a vocal charge against the department since a CNN report last month discovered that the Phoenix branch of the VA Health Care system kept a secret waiting list to artificially lower official wait times. At least 40 veterans died while waiting to see doctors.
On Sunday, USA Today reported that VA employees in Colorado also falsified records to make wait times seem lower.
VA claims have ballooned during the Obama administration, largely a result of expanding claims stemming from exposure to dangerous chemicals during the Vietnam War, and a surge of Afghanistan and Iraq veterans. The VA processed a record one million benefit claims per year from fiscal years 2010-2012, but was unable to make a dent in the backlog until last year.
In a guest column in Tuesday's Waco Tribune-Herald, Cornyn called the revelations from Phoenix and other VA hospitals "a symptom of the VA's inability to uphold its commitment to veterans."
Two major veterans groups, the American Legion and Concerned Veterans for America, called for Shinseki's resignation on Monday. The White House told the Associated Press the president remains "confident in Secretary Shinseki's ability to lead the department."
Calling for the resignation of Obama cabinet members has become something of a habit for Texas' senators. Cornyn has demanded the scalps of Attorney General Eric Holder and others. Last week, Sen. Ted Cruz demanded the resignation of Secretary of State John Kerry for saying that Israel could become an "apartheid state" unless it committed to a two-state solution as a solution to the Israeli-Palestinian conflict. Dallas News