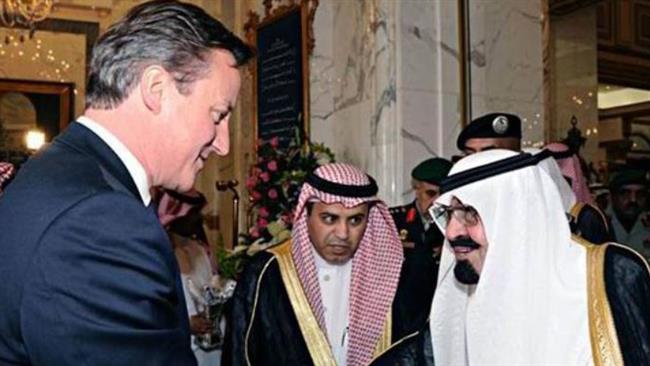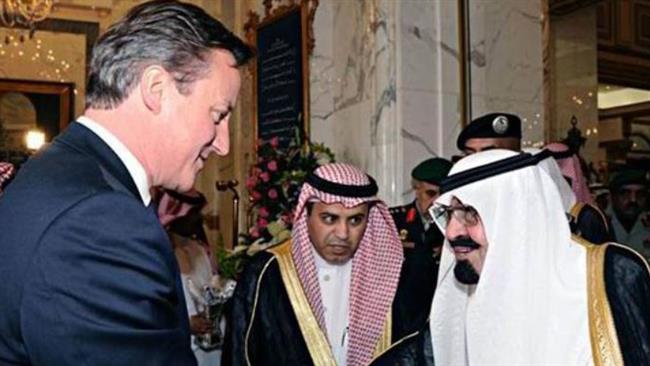 Rights groups have expressed anger following the publication of a report showing that UK Prime Minster David Cameron spent over £100,000 on a trip to Saudi Arabia in January "to pay condolences" following the death of former Saudi King.
The figure came to light after a report was released by the British Cabinet Office showing the cost of the premier's trips overseas between July 2014 and March 2015, the Guardian reported on Saturday.
The trip to the monarchy cost the UK taxpayers £101,792, a sum that dwarfs other visits, such as one last November in which only £13,290 was spent for Cameron and five other people to travel to a country as far as Australia for the G20 meetings.
"This charter flight was for a group involving the prime minister, Downing Street officials, the royal household and protection officers," said a Cameron spokesman after the figures were unearthed without elaborating on the excessive cost of the trip. "The visit was to pay condolences following the death of the king, which was attended by heads of state from across the world."
The executive director of Greenpeace, John Sauven, reacted to the report saying, "We prostrate ourselves before the Saudis because they have oil," said, Maya Foa from the human rights group Reprieve also said the UK is "clearly going to great lengths to preserve its close relationship with Saudi Arabia.
The release came at a time when UK-Saudi ties were under scrutiny following alleged pressure from various human rights groups for an end to a mutual £6-million contract aimed at aiding Saudi prisons.
Saudi Arabia has faced massive criticism from the international community for its growing number of beheading and other forms of execution, cracking down on political dissidents.