General
Canada censured over anti-terror bill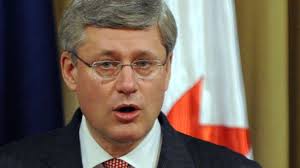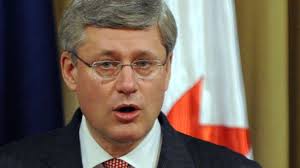 Canada's government has come under fire for exploiting the issue of a "foiled terror plot" in the country and the April 15 bombings in the US in order to pass a controversial anti-terror bill, which is deemed harmful to civil liberties, Press TV reports.
The Bill S-7 will revive two controversial provisions of Canada's Anti-terrorism Act if it is passed. The provisions were initially instituted after the 9/11 attacks in the US in 2001.
Under the first provision, Canada's police is allowed to preemptively arrest individuals and hold them without charge for up to three days only on suspicion of being involved in 'terrorism.'
Based on the second provision that provides an investigative hearing, an individual who is suspected of having knowledge of a 'terrorist act' can be forced to answer questions, and the person can be subjected to up to 12 months in prison over refusing to respond.
The government of Canadian Prime Minister Stephen Harper has been making efforts for a quick approval of the bill following the arrest of two 'foreign nationals,' who were allegedly planning to derail a passenger train between Toronto and New York on April 22, and the Boston Marathon bombings in the US. The Canadian police claimed they had thwarted an 'al-Qaeda-supported terrorist plot.'
Dan Dicks, an activist with the group Press for Truth, told Press TV, "It is getting even more ridiculous. They (Canadian authorities) don't even need a real problem. They just need the perception of a problem. As long as the people believe that there is a problem they'll often be willing to give up civil liberties for the guaranty of security from the government."
The Royal Canadian Mounted Police (RCMP) in Ontario earlier said that while they believed the arrested individuals in relation to the alleged terror plot "had the capacity and intent to carry out these criminal acts, there was no imminent threat to the general public, rail employees, train passengers or infrastructure."