Human Rights
Canada military reviews widespread sex assaults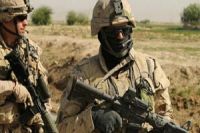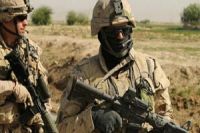 Canada's military has ordered a probe into shocking allegations of widespread sexual assaults within its ranks, which have mainly targeted female soldiers.
According to Press TV, Canadian Defense Minister Rob Nicholson reacted to the issue on Thursday and noted that he was "deeply angered upon learning of the alleged assaults."
Nicholson said, "Sexual misconduct of all kinds will not be tolerated within the Canadian Armed Forces," adding that he had requested General Tom Lawson, Canada's chief of defense staff, "to get to the bottom of these serious matters."
According to an eight-month investigation, whose results were published in MacLean's magazine and its French-language sister publication L'Actualite on Thursday, one in ten female soldiers reported being sexually assaulted.
The reports said in total, the military received an average of one sexual assault complaint every other day — or 178 annually from 2002 to 2012.
The two magazines, whose stories sparked the internal review, predicted the figure is actually far higher — by as much as tenfold — when adding in unreported cases.