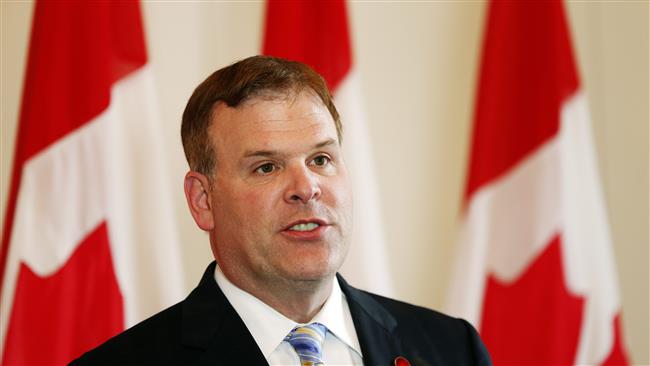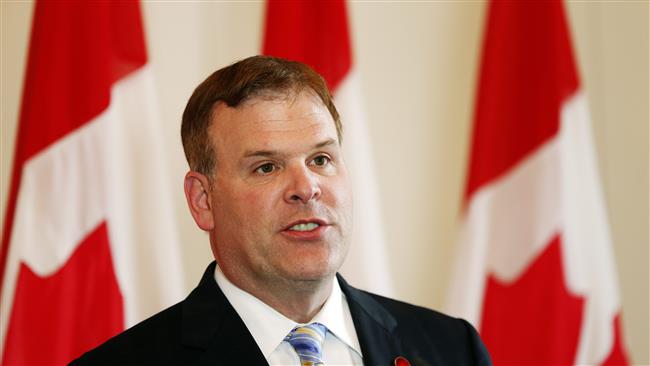 Canadian Foreign Affairs Minister John Baird has announced he is stepping down from his position and will not run in the country's upcoming general elections.
Baird told lawmakers in the parliament on Tuesday that he had informed Prime Minister Stephen Harper of his decision.
"I expressed my intention not to run in the next general election… and I also expressed my intention to stand down as member of parliament … in the weeks ahead," Baird said.
The Canadian official did not offer further explanations as to why he has decided to end his 20-year political career.
Jobs Minister Jason Kennedy, Transport Minister Lisa Raitt and International Trade Minister Ed Fast have been named as possible successors.
With former Canadian Federal Minister of Finance Jim Flaherty's departure one month before his death last year and Baird's recent move, Harper has lost two of his most powerful ministers in less than one year. The premier's Conservative Party faces elections in October.
Baird had recently come under pressure for beefing up his country's support for Israel after Ottawa voted against a Palestinian bid at the United Nations Security Council to end the Israeli occupation of Palestinian territories by 2017.