General
Canadian warships collide on Pacific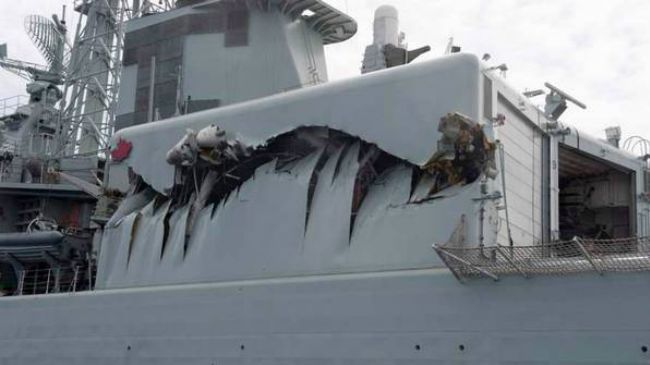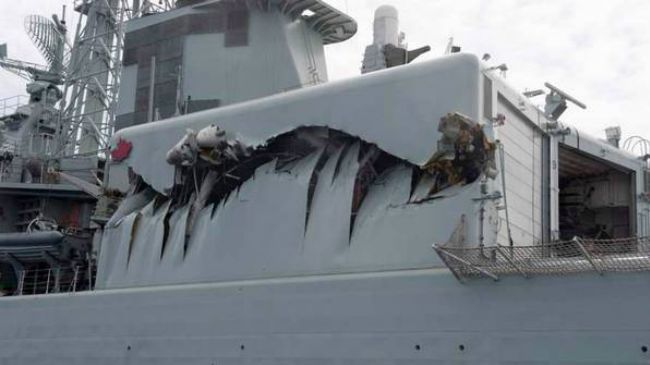 Two Royal Canadian Navy warships have collided on the Pacific during a routine training exercise that went 'dramatically wrong.'
The navy said Saturday that the HMCS Algonquin, a destroyer, and HMCS Protecteur, a resupply vessel, collided during a towing exercise a day earlier while en route to Hawaii.
"To be very upfront and candid, something went dramatically wrong, and that's a bit of an understatement," said Commodore Bob Auchterlonie.
Algonquin sustained significant damage while the bow of Protecteur was smashed up.
No injuries were reported.
Navy Lieutenant Paul Pendergast, who is also spokesperson for Maritime Forces Pacific, called the collision "an unfortunate accident" and a "rare event."
"In my time in the Navy, which goes back 25 years, I have not seen two Canadian ships collide during a tow-approach exercise," Pendergast said.
The two vessels, with more than 300 sailors on board each, were to arrive in Esquimalt harbor on Canada's Pacific coast later on Saturday to undergo assessments to determine the extent of the damage as well as the repair costs.
Auchterlonie said the navy is to convene a board of inquiry to fully investigate the cause of the collision.
The Royal Canadian Navy has already stated that due to the large gash in the hangar of Algonquin it will not be deployed to Asia Pacific region as scheduled and it is looking into options for Protecteur.
The two vessels were to attend the International Fleet Review in Australia in October before conducting a number of stops with the Department of Foreign Affairs.