Lebanon
Captors of Lebanese Abductees Release One of Them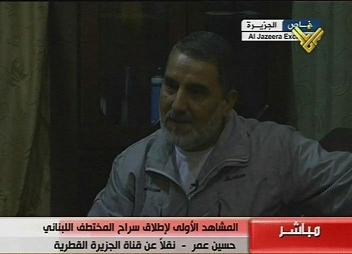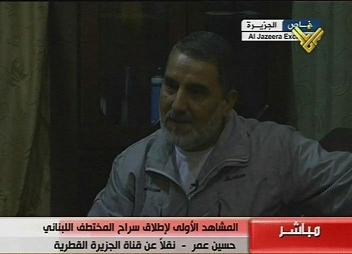 Hussein Omar, one of the Lebanese pilgrims who were abducted in Syria's Aleppo last May, was released on Saturday.
Turkish Foreign Minister Ahmet Davutoglu informed Speaker Nabih Berri and Premier Najib Miqati to inform them that Omar will arrive in Beirut aboard a Turkish plane on Saturday night.
Omar will return to Lebanon on board a Turkish private jet, the National News Agency also reported.
Miqati called on Davutoglu to redouble his efforts to release the rest of the abductees, the PM's office announced.
Doha-based channel, Al-Jazeera, broadcast a video showing Omar on the Turkish as-Salama crossing on the Syrian border.
The captors said in a statement that Omar was released as a "goodwill gesture" in response to a request by a group of Lebanese Muslim clerics.
The statement said that the fate of the remaining captives would be determined "after sending letters to countries neighboring Syria."