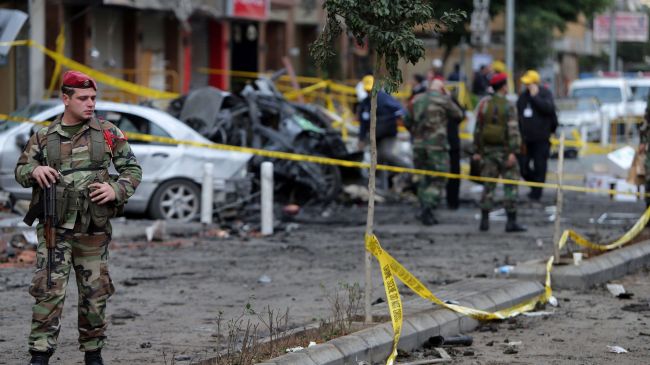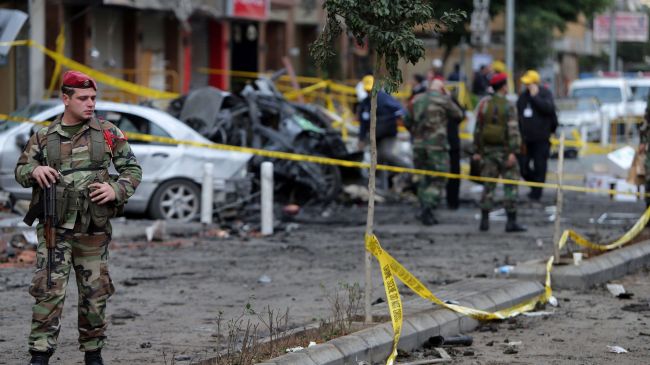 At least four people have been killed and over 30 others injured in a car bomb explosion in Lebanon's northeastern town of Hermel, Press TV reports.
The bombing was carried out at the town's main square in front of a state building on Thursday.
According to medical sources, the number of casualties is likely to rise.
The town, which is located 10 kilometers from the Syrian border, has a pro-Hezbollah majority population and has witnessed numerous rocket attacks by foreign-backed militants in Syria.
No group has claimed responsibility for the Thursday attack, which came almost two weeks after another explosion hit a southern neighborhood of the capital, Beirut.
The powerful car bomb explosion hit Haret Hreik neighborhood in Beirut on January 2, killing several people and injuring dozens of others.
The al-Qaeda-linked Islamic State of Iraq and the Levant (ISIL) claimed responsibility for the attack two days later.
The Lebanese capital has been repeatedly hit by similar terrorist attacks in recent months. The fatal incidents have left a large number of casualties.
In November, more than two dozen people were killed and over 150 others injured in two explosions near the Iranian Embassy in southern Beirut.