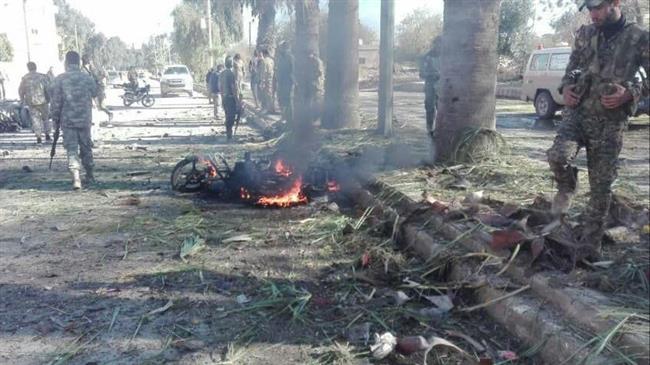 Eight people, including women and children, have been killed in a car bomb attack in the strategic border city of Ra's al-Ayn in Syria's northeastern province of Hasakah which Turkish forces and allied militants captured in an offensive against the Kurdish People's Protection Units (YPG) in October.
Syria's official news agency SANA reported that the attack was carried out near a marketplace on Sunday. Some of the injured are in a critical condition.
The new bombing attack came after on June 5, two children were killed in a similar attack at the same place.
On October 9, 2019, Turkish forces and Ankara-backed militants launched a long-threatened cross-border invasion of northeastern Syria in a declared attempt to push the YPG away from border areas.
Meanwhile, the so-called Syrian Observatory for Human Rights reported that US forces and allied Kurdish-led militants from the Syrian Democratic Forces (SDF) had arrested a number of local residents and internally displaced persons near a US base in the Jazira region of Hasakah.
Elsewhere in the northwestern province of Aleppo, Turkish-backed militants looted privately-owned property.
SANA reported that members of the Hamza Division terrorist group broke into several houses on Saturday, stealing money, furniture and home appliances.