Africa
World News
Car bomb hits Somali capital ahead of visit by Turkey's Erdogan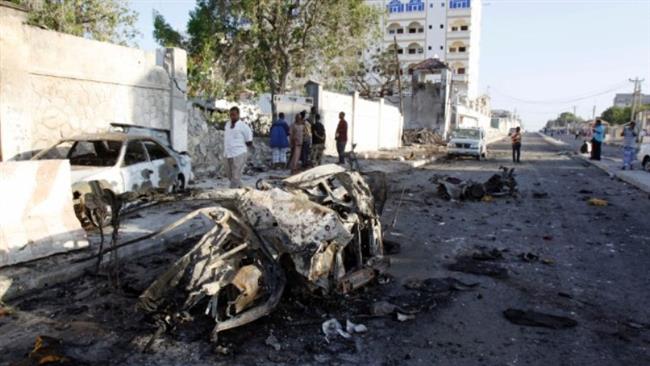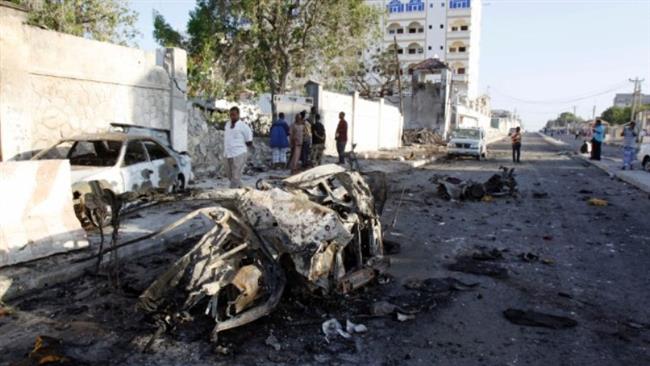 A car bomb attack in the Somali capital city of Mogadishu has struck a hotel near the presidential palace, ahead of a state visit by Turkey's president.
The Thursday bombing was carried out at the gate of the hotel where Turkish delegates were meeting a day before an official visit by President Recep Tayyip Erdogan, Somali police said.
Captain Farah Nur said, "The Turkish delegates are safe inside the hotel," adding that at the time of the attack "the hotel was busy."
Meanwhile, local police sources and witnesses said the bombing caused a number of casualties and bore the trademark of the al-Qaeda-linked al-Shabab militant group.
No group, however, has claimed responsibility for the bombing.
In the Turkish capital, Ankara, authorities confirmed that there were no casualties among the visiting delegation and that Erdogan's visit would go ahead as planned, state press agency, Anadolu, reported.
The report further cited Somali presidential spokesman, Daud Aweis, as saying that Erdogan is expected to arrive in Mogadishu on Friday and hold talks with his counterpart, President Hassan Sheikh Mahmoud, as well as other top government officials.
According to the report, Erdogan is also scheduled to visit several Turkish projects in the Somali capital, including the Mogadishu Port and a new ultra-modern hospital.
Mogadishu has been a target of frequent bombings, and the city has remained under heavy security ahead of Erdogan's visit.