Europe
Car rams into people in Dutch capital, 8 injured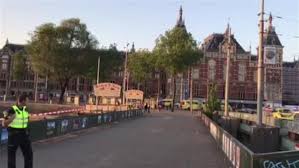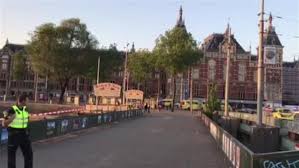 A car has rammed into a crowd of people in the Dutch capital, Amsterdam, in an incident that the police say is not terrorist-related.
"There is no indication whatsoever that this is a terrorist attack," police spokeswoman Marjolein Koek said, referring to the Saturday incident, in which eight people were injured.
"We think now that it was an accident. It seems that the driver had a medical condition causing disorientation and not knowing what he did. So we think it was an accident," Koek added.
Two of the victims have been seriously injured, according to police. The driver is still under arrest.
"The suspect has been interviewed, and it appears not to have been intentional. But we are investigating further," Amsterdam police said on their Twitter account.
Dutch media said the incident happened when police approached a black Peugeot that was badly parked, and the driver tried to speed away but instead ran over the crowd and then crashed into a wall.
The Netherlands has been on high alert following a series of attacks around Europe in recent months, including ones involving cars plowing into people.