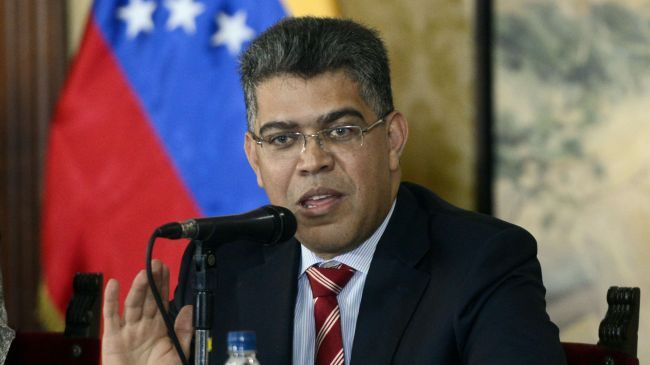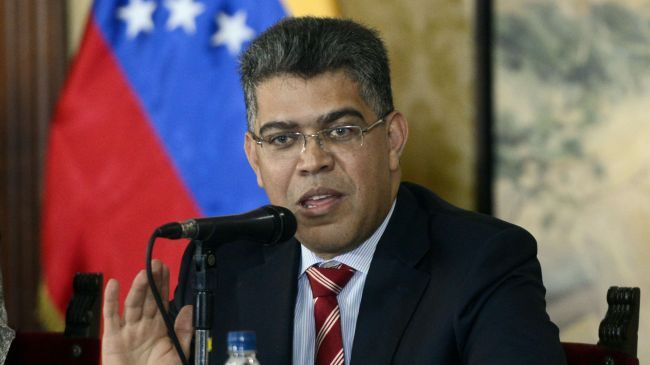 Venezuela plans to convene a summit of South American leaders to condemn the United States for interfering in its internal affairs, says Foreign Minister Elias Jaua.
The Venezuelan minister said on Friday that Caracas would request the summit to condemn the US coup-seeking agenda and interference in the internal affairs of Venezuela.
He said Venezuela would denounce the "destabilizing, coup-seeking agenda, and threats to the independence and sovereignty that the government of the United States is developing against our country."
US Secretary of State John Kerry said on May 22 that "all options remain on the table" against Venezuela. Kerry made an apparent reference to sanctions against Caracas.
The country has witnessed protests against and in support of the administration of President Nicolas Maduro since February. The Venezuelan president says the unrest is a US-backed plan to topple his government.
Last week, President Maduro urged opposition leaders to return to political talks aimed at ending more than three months of street clashes in the country.
The move came after the Venezuelan opposition suspended the negotiations with the government on May 14 to protest against what it called the mass arrests of anti-government activists.
The opposition says it will refuse to return to the negotiating table until the government accepts their demands, including amnesty for opposition prisoners. The government, on the other hand, says the opposition is making impossible requests that are akin to blackmail.