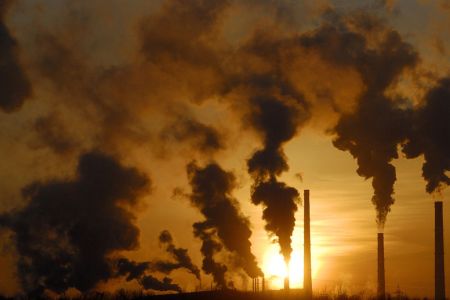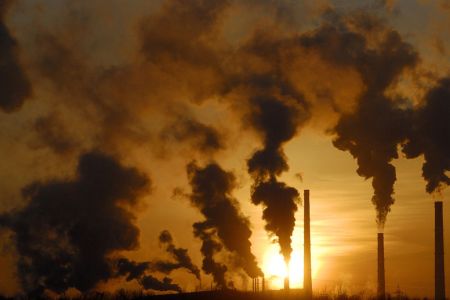 A new report says despite the decrease in the amount of carbon emissions due to the ongoing recession, the upward trend will be resumed in the coming year.
According to the report released only a week before the upcoming UN climate summit in Mexico, there were big emission falls in industrialized nations in 2009, but major developing countries experienced a continued rise.
Findings from an analysis of 2009 emissions data issued in the journal Nature Geoscience, showed that emissions will begin rising by 3% per year again, resuming the rates of growth before the recession.
"What we find is a drop in emissions from fossil fuels in 2009 of 1.3%, which is not dramatic," lead researcher Pierre Friedlingstein from the UK's University of Exeter told the state-funded BBC.
"Based on GDP projections last year, we were expecting much more," he added.
"If you think about it, it's like four days' worth of emissions; it's peanuts," he said.
Figures showed that emissions in Japan fell by 11.8%, in the UK by 8.6%, and in Germany by 7% — whereas the emissions continued to rise in developing countries with significant industrial output.
China's emissions, for instance, grew by 8%, and India's by 6.2%.
Although there is little hope for major achievements during the upcoming UN summit, the figures might remind officials of the climate change issue.
UK Climate Minister Greg Barker has already accepted that all countries should try to decouple their economic growth from carbon emissions.
The question is "whether a transition to a low-carbon economy is compatible with continued economic growth – and no-one knows the answer, because no country has made the transition yet," he said during a meeting of Indian and British business leaders last week.