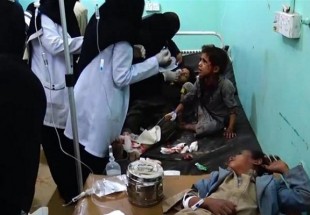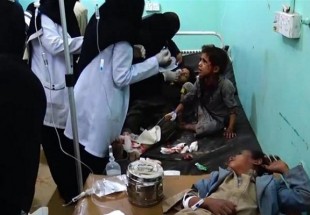 Top Hezbollah member slammed Saudi Arabia over massacre of Yemeni school children calling that as the world's worst humanitarian catastrophe.
Sheikh Nabil Qavooq, member of Hezbollah central council, called Yemen catastrophe as the worst humanitarian crisis witnessed by the world and denounced Saudi Arabia over the killing of Yemeni school children, reported Taqrib News Agency (TNA).
He rebuked Saudi Arabia for blocking all possible ways to aid the Yemeni nation and said," Massacre of Yemeni children unmasked the so-called moderate Saudi Arabia to prove the fake nature of its claims."
The cleric also rapped western countries including the United States for calling their Arab allies in the region as 'moderate' Arab states.
At least 30 children were among the people killed on Thursday when their bus was struck by a missile fired from a Saudi warplane in northern Yemen. The massacre has drawn global reactions condemning Saudi-led coalition over the war which has left Yemeni nation desperate.