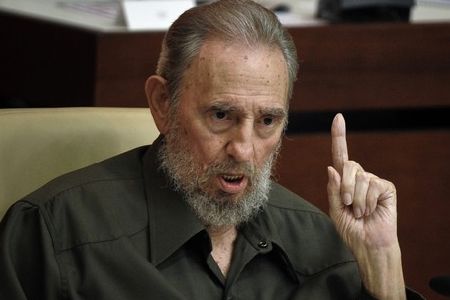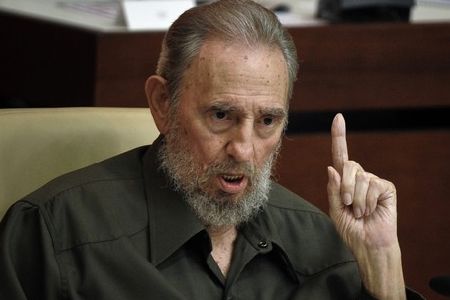 Former Cuban President Fidel Castro has delivered a speech to the country's parliament to warn against US threats against Iran and the danger of a global nuclear war.
Welcomed by cheers and a standing ovation at the National Assembly, the 84-year-old Castro addressed a session of parliament, which was broadcast live by Cuban state television.
He accused the US of planning to attack Iran and North Korea and urged the US administration to prevent such a conflict from happening.
In his 12-minute statement, Castro warned that a nuclear confrontation could break out if US President Barack Obama ordered an attack on Iran, should it resist US and Israeli efforts to enforce international sanctions imposed on the country over its nuclear activities.
On June 9, the UN Security Council approved a resolution, brokered and pushed ahead by Washington, which imposed new sanctions on Iran. The measure was soon followed by more unilateral sanctions by the US and the European Union, mainly targeting the Islamic Republic's oil and gas sector.
But Iran argues that as a signatory to the Nuclear Non-Proliferation Treaty and a member of the International Atomic Energy Agency it has the right to develop and seek access to civilian nuclear technology.
Tehran has downplayed the significance of the punitive measures and has vowed to stand up to the US and Israeli threats to strike its nuclear facilities.
"If war breaks out, the current social order will suddenly disappear and the price will be infinitely greater," BBC quoted Castro as saying.
The former Cuban leader warned that an attack on Iran could push the world to the brink of a "nuclear holocaust," which would take the lives of hundreds of thousands of people.
"Does anyone think the Iranians, a people with a culture of thousands of years and which is much more intertwined with death than ours, will lack the courage we have shown in resisting the demands of the United States?" the former Cuban leader asked.
After his 2006 illness, Castro disappeared from public view and was seen only occasionally in photographs and videos, and formally handed over the presidency of Cuba to his younger brother, Raul Castro, in 2008.
Castro's appearance in parliament was the first time the world got a live glimpse of him since he underwent intestinal surgery in July 2006 and then suffered complications.