Europe
Catalonia leader mulls early elections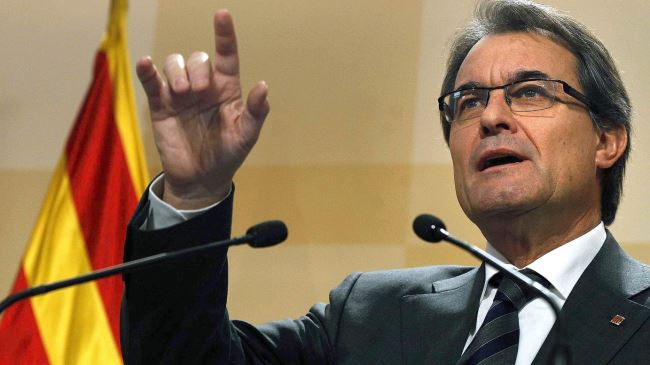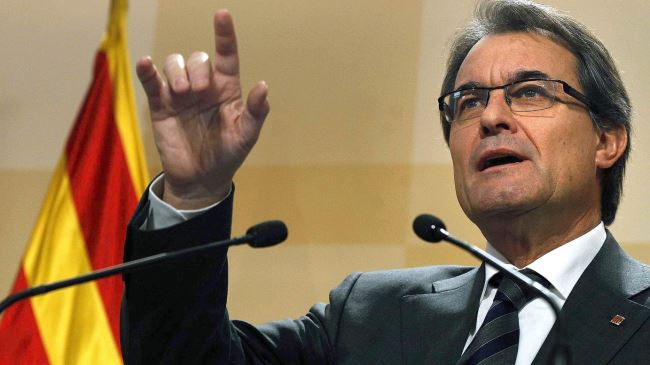 President of Spain's Catalonia Artur Mas has called on senior politicians in the wealthy autonomous region to discuss the possibility of holding early elections following a recent symbolic referendum on secession from Spain.
On Thursday, 58-year-old Mas, from the center-right political coalition Convergence and Union (CiU), held talks with Oriole Junqueras, the head of the left-wing opposition Republican Left of Catalonia (ERC) in the wake of the ERC's attempts to stage snap polls.
The ERC wants a unilateral declaration of independence, while the CiU does not desire such a thing.
The ERC has previously said they want to see an independent Catalonia by the end of 2014.
"We must take a step forward as soon as possible," Junqueras told reporters after his talks with Mas.
Catalans voted in the non-binding referendum on independence from Spain on November 9. The regional Catalan government pushed forward with the vote despite Spain's Constitutional Court ordering its suspension on November 4.
According to regional officials, more than 2.2 million people, out of a total electorate of 5.4 million, participated in the vote. Almost 80 percent of the participants voted for independence.
The symbolic vote does not automatically lead to the secession of the region, but gives the Catalan president the mandate to negotiate independence with the Spanish administration.
On Wednesday, Spain's Prime Minister Mariano Rajoy described Catalonia's vote as a "deep failure." Rajoy also claimed that a real referendum cannot be held under Spain's constitution.