Iran
Middle East
Certain regional states pursue policies based on non-existent threats: Iran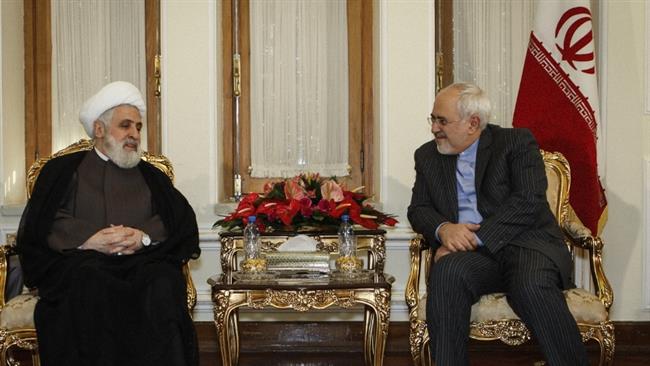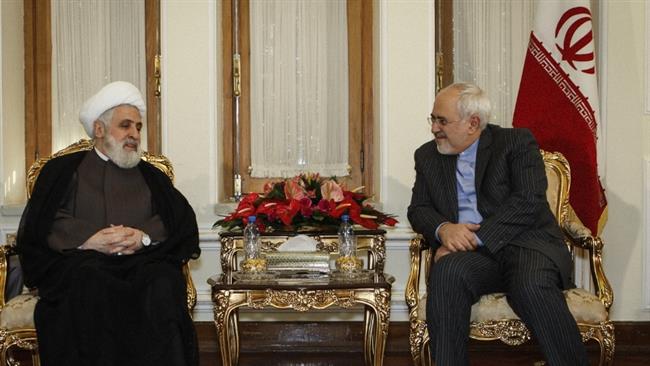 Iran's Foreign Minister Mohammad Javad Zarif says some regional countries tend to overlook the existing realities in the region and adopt wrong policies based on non-existent threats.
"By adopting wrong tactics based on delusional perceptions of threats, some countries are after overlooking the existing realities in the social and political structure of the region, and are acting in conflict with the spirit of the interests of the Islamic Ummah," Zarif said in a Sunday meeting with Sheikh Naeem Qassem, the deputy secretary general of Lebanon's resistance movement Hezbollah, in the Iranian capital, Tehran.
Referring to the role of Islamic resistance and Hezbollah in regional developments, Zarif said approaches adopted by Hezbollah in line with maintaining Lebanon's might and unity serve the interests of all.
The top Iranian diplomat also touched on the recent developments in Lebanon, emphasizing that the Islamic Republic has always supported Lebanese people's decision regarding the election of a president in their country.
Sheikh Qassem, who is in Tehran to attend the 29th International Islamic Unity Conference, appreciated the Islamic Republic's stance in supporting the people of Lebanon and foiling Israeli plots.
He hoped that the scholars, thinkers, and politicians participating in the conference could come up with solutions for the issues affecting the Muslim world.
Some 300 prominent religious figures, ministers and scholars from about 70 countries are participating in the conference, organized by the World Forum for the Proximity of Islamic Schools of Thought. The three-day meeting, focusing mainly on the existing crises in the Muslim world, will end on Tuesday.