General
Chabahar landmark of Iran-India ties over last year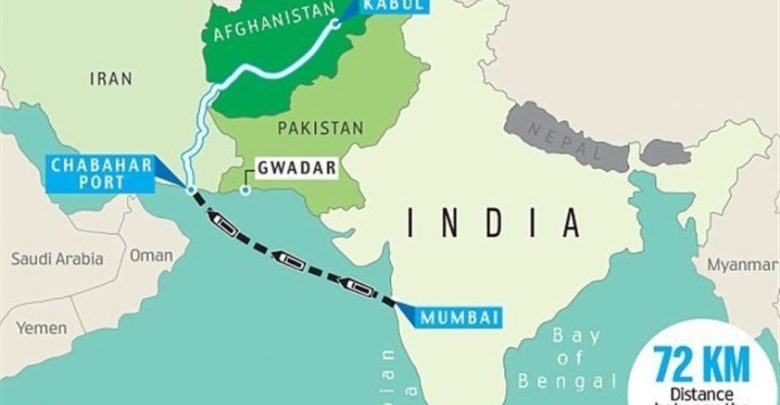 Iran's and India's years of effort on developing Chabahar port of the former bore fruit in the last Persian year turning into a landmark in the two countries' relations.
Tehran and New Delhi tried hard to take long strides in deepening their ties as a role model in the last Iranian year (ended March 20, 2019) despite excessive demands by some countries.

US unilateral sanctions against Iran, the evil moves by the Zionist regime of Israel and some Arab states did not impede the two countries on the path towards broader economic, political and cultural relations.

India managed to gain exemption from the sanctions on Iran's oil and the two agreed to pay each other via their national currencies. New Delhi is one of the four biggest buyers of Iran's crude. It is expected that the US would extend the waiver for another six months, according to energy experts.

The two countries both were target of attacks of terrorists based in the west and east of Pakistan. The attacks that were globally condemned, showed that Iran and India are facing the same threats, and made them more convinced on necessity of more cooperation.

But the implementation of an agreement signed between the two countries in 2016 when the Indian Prime Minister Narendra Damodardas Modi was visiting Tehran was the most strategic cooperation between the two countries. The 500-million-dollar agreement on developing Chabahar port, building railway, and constructing an international transit corridor in Chabahar was strengthened during the Iranian president's visit to India in 2018.

India has played a big role in implementation of Chabahar agreement by loading the first Afghanistan-bound export consignment through the Iranian port.

The project of Shahid Beheshti Port in Chabahar is of great importance to Central Asian countries and those of Europe as the port is located along one of the most strategic transit corridors. Chabahar port, also, will be a linking chain between the Southeast Asian countries and Afghanistan.

The type of Iran-India engagement over the past year can be considered as a role model of regional coexistence based on mutual respect and priority of collective interests that will guarantee development and peace among neighbors.