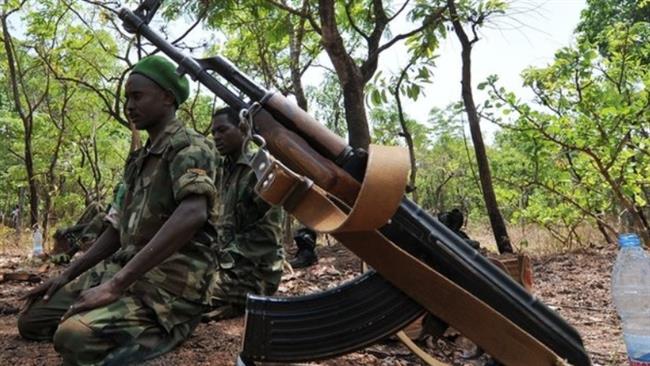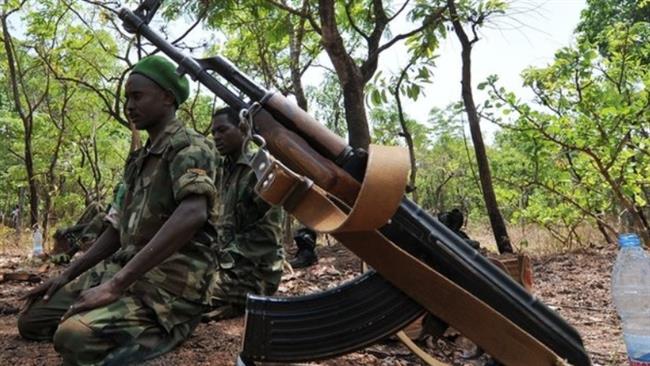 Dozens of tanks operated by the Chadian army have headed toward neighboring Cameroon to help the Central African country battle members of the Nigeria-based Boko Haram Takfiri militant group.
On Friday, the convoy roared out of the capital, N'Djamena, en route to Cameroon after Chad's parliament gave the green light to dispatch armed forces to its southern neighbor.
The development comes a day after Cameroon's President Paul Biya said neighboring Chad is going to send military forces to help Cameroonian forces battle Boko Haram terrorists.
"Chadian President Idriss Deby Itno has decided to send a substantial contingent of Chadian troops to back the Cameroonian armed forces who have faced repeated attacks from the Boko Haram terrorist sect…," a Cameroonian government spokesman said in a statement on Thursday.
On January 12, the Cameroonian army killed 143 Boko Haram militants as they mounted an offensive on a military camp in the northern town of Kolofata, located approximately 840 kilometers (521 miles) northeast of the capital, Yaounde.
Cameroon also launched airstrikes against Boko Haram on December 28, after nearly 1,000 Boko Haram militants assaulted a military camp located near the northern border. The Cameroon troops were forced to flee. The base was retaken by Cameroon military later.
Last May, President Biya declared war on Boko Haram. Since then, thousands of Cameroonian troops have been deployed to defend the Far North Region.
Cameroon's Defense Minister Edgar Alain Mebe Ngo'o has told the country's parliament that in the next two years around 20,000 soldiers will be recruited to reinforce the country's armed forces against militants.
Boko Haram, whose name means "Western education is forbidden," aims to overthrow the government in Nigeria.