Europe
Charlie Hebdo to feature Prophet Muhammad cartoons this week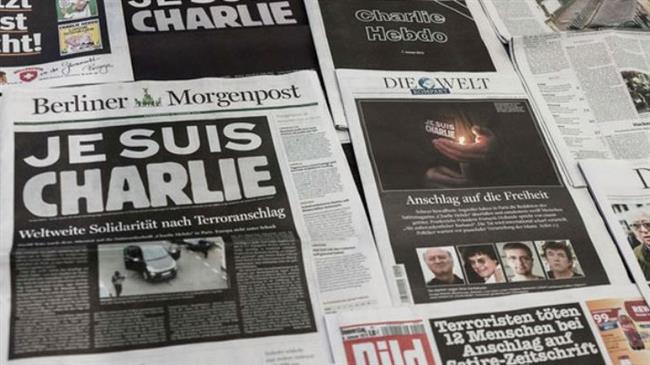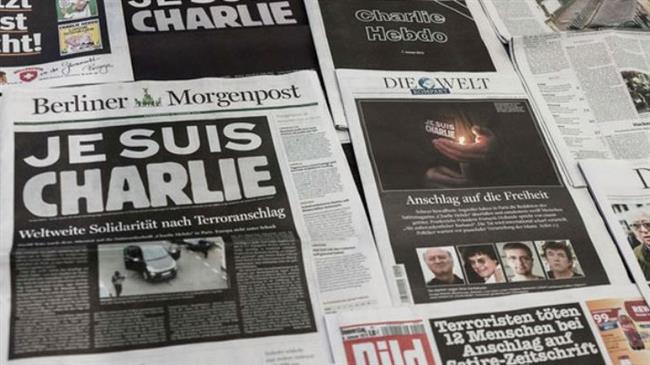 This week's special edition of the Charlie Hebdo magazine, which recently came under a shooting attack in Paris, will feature caricatures of Islam's Prophet Muhammad, says a lawyer for the French satirical weekly.
Richard Malka announced on Monday that this week's issue of Charlie Hebdo, which will be out on Wednesday with a million-copy print run, will "naturally" include new cartoons of Islam's holy Prophet Muhammad (Peace be upon him).
Charlie Hebdo's Wednesday special edition, which also contains usual "jokes" on politics and religions, will reportedly be translated into 16 languages with many copies available outside France.
The French magazine has repeatedly provoked Muslim ire by publishing cartoons mocking holy Prophet Muhammad.
The announcement was made after a recent wave of terrorist attacks in France which began on January 7 when the office of Charlie Hebdo came under assault by two gunmen. Some 12 people were killed in the incident that left France in huge shock and fear.
Two days later, two brothers, Said and Cherif Kouachi, suspected of murdering the journalists, were killed after being cornered at a printing workshop in the town of Dammartin-en-Goele.
In a posthumous video released on Sunday, Amedy Coulibaly, a gunman who killed four hostages in another terror attack at a Paris supermarket on Friday before he was slain by police, claimed he was acting on behalf of the ISIL Takfiri group in coordination with the two brothers who attacked Charlie Hebdo.
He said the two brothers were affiliated with the al-Qaeda terrorist group.
The terror attacks have drawn widespread condemnations from Muslims in France and the entire world.
On January 9, French President Francois Hollande called on the nation to remain vigilant in the face of the shocking terror assaults in the country, saying the "fanatics" behind the violence "have nothing to do with Islam."