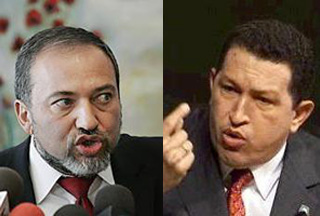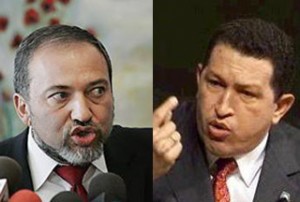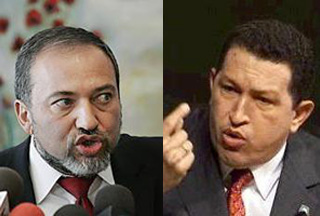 Venezuelan President Hugo Chavez has harshly criticized Israeli Foreign Minister Avigdor Lieberman after he accused him of supporting anti-Semitism.
"There are a lot of good Jews I know a lot of them. Not like the Israeli foreign minister… He is a Mafia boss and in trial for money laundering," Chavez said.
He also called Lieberman an extremist "who has killed and ordered the killing of thousands of Palestinian children, women, innocents and Lebanese".
The Venezuelan leader's remarks follow earlier accusations by the Israeli minister that Chavez is cooperating with 'radical branches' of Islam.
During his 10-day South American visit last week, the hawkish diplomat claimed that the Lebanese resistance movement, Hezbollah, has established cells in Venezuela — an allegation that Caracas has repeatedly denied.
Lieberman also claimed that on the Colombian-Venezuelan borders in Laguajira, there are terrorist dens. He however failed to give any proof.
The ultra-nationalist minister added that he saw no reason for Tel Aviv to resume its diplomatic ties with Caracas as far as Chavez maintains relations with Islamic resistance groups in Lebanon and Palestine.
Venezuela severed ties with Tel Aviv in January in response to the Zionist regime's three-week-long all-out offensive on the Gaza Strip which left over 1,400 Palestinians killed and thousands of others injured.
The victims of the lethal war were mainly Palestinian women and children, according to UN reports.