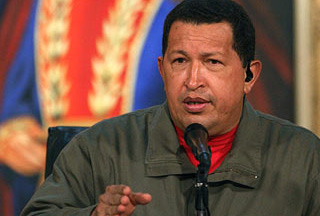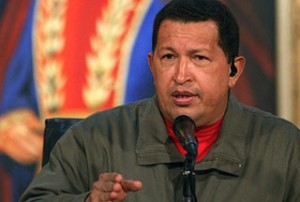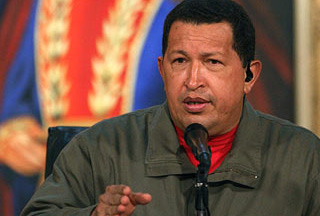 The Venezuelan President Hugo Chavez will visit the Iranian President Mahmoud Ahmadinejad in Tehran on Saturday for the seventh time since coming into power.
During his official visit to Tehran he will meet high-ranking Iranian officials to discuss matters of mutual interest, the Mehr News agency reported late on Friday.
Chavez, who is now on a visit to Damascus, will hold a press conference in Tehran to disclose the agreements reached between the leaders of Tehran and Caracas.
The Venezuelan president arrived in Syria on Thursday for a two-day visit, as part of a regional tour which has already taken him to Libya and Algeria.
He is scheduled to visit Belarus and Russia following his visit to Iran.