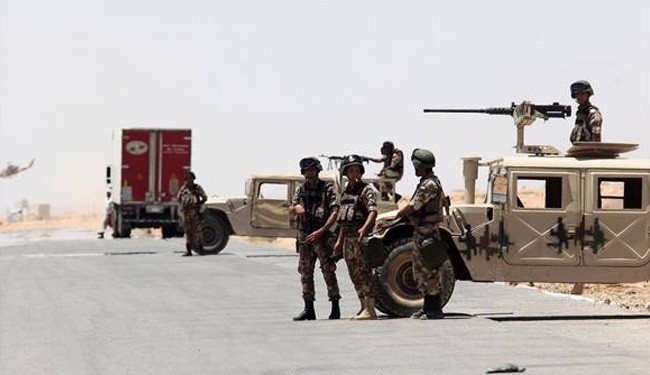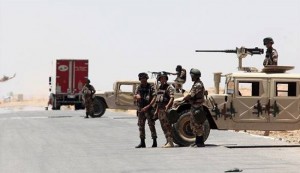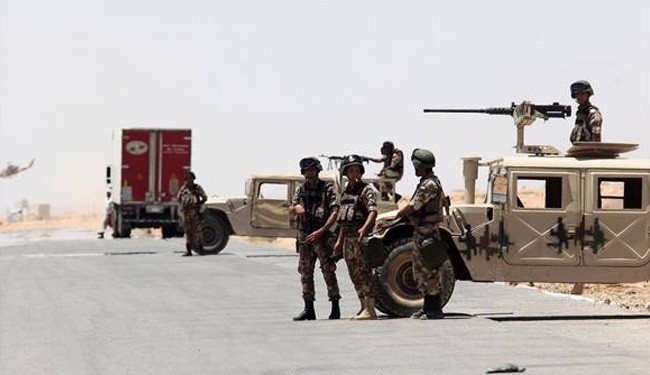 The exceedingly small number of foreign heads of state who have visited Grozny, the capital city of Russia's Chechen Republic, increased by one last week when Jordan's King Abdullah II met there with Chechen leader Ramzan Kadyrov. Though neither side offered any real detail on their discussions, the central topic may have been a profound one for the Middle East.
Abdullah's trip was at Kadyrov's invitation, after a senior aide visited Jordan in 2013. According to Chechnya's regional government, tens of thousands of Chechens live in Jordan, in itself an important topic for the leader of this relatively small ethnic group. Kadyrov himself traveled to Amman earlier this year to meet the king and possibly reinforce his invitation.
However, taking into account that it is quite unusual for a foreign head of state to meet with a Russian republic leader twice in six months — and for a foreign head of state to come to a regional capital for a meeting like that without also seeing Russian President Vladimir Putin in Moscow or elsewhere (in fact, Putin's official schedule put him in Stavropol, which is adjacent to Chechnya, the day before Abdullah's visit) — they probably have something more substantial to discuss. That the two men should appear together at anti-terrorist exercises for Chechnya's Ministry of Internal Affairs and Russian Federation Ministry of Internal Affairs troops hints at their agenda.
Hardened veterans of Chechnya's two unsuccessful wars for independence from post-Soviet Russia have become a significant component within the groups of international extremist fighters ranging across the Middle East and South Asia. According to news reports, the so-called Islamic State of Iraq and the Levant (ISIL) in Iraq and Syria may include between 1,000 and 2,000 Chechen fighters. With ISIL now consolidating its position in western Iraq and seeking control over the Syria-Iraq border, Abdullah and his government would be appropriately concerned about their country's northern and eastern borders and the extent to which Chechens already in Jordan might make common cause with ISIL militants outside it.
Kadyrov could be a key ally for Jordan in understanding and managing this challenge. His father, Akhmad Kadyrov, became the appointed leader of the Chechen Republic (in 2000) and later Chechnya's elected president (in 2003) after changing sides in the second Chechen war and working with Putin to stabilize the region. A few years after his father was assassinated by extremist forces, Ramzan Kadyrov consolidated power as Chechnya's new leader.
From this perspective, Abdullah's focus on Kadyrov rather than Putin makes sense: Given Chechnya's clan-driven politics and society, Kadyrov is in a much better position to offer information, advice and leverage. While he likely has extremely limited influence over the extremists fighting in the Middle East, he does have a variety of tools at his disposal that go beyond those normally employed by states. Kadyrov may well have very useful channels into Jordan's Chechen diaspora too.
Over the medium and longer term, Abdullah might not be the only foreign leader to find Kadyrov a potentially valuable interlocutor. However and whenever the civil war in Syria and the unrest in Iraq may end, the two conflicts are not likely to put an end to the roaming army of Chechen extremists. Where will they go next? Some have already been in Afghanistan, which could become a destination for many — particularly after US forces withdraw. Others will migrate to other conflicts in the Middle East, seeking out (or being directed to participate in) efforts to destabilize other governments that fail to live up to their unique standards of religious governance. With a carefully selected target, this highly experienced and violent cadre of transnational fighters could have a consequential impact.
From Kadyrov's (and Putin's) perspective, of course, it is far better to have these militant extremists outside Chechnya and Russia than in them — they are extremely dangerous. As a head of state in a leading power with interests in the Middle East, Putin's interests and perspective are likely much more expansive than Kadyrov's; the Kremlin wants to avoid a collapse in Syria or Iraq and to limit instability elsewhere and is committed to dealing with the Chechen extremists wherever they are. Concerns like this go well beyond Kadyrov's job description, however, which may force anyone attempting to work with him to respond to his narrower interests for a prosperous region and a comfortable life (not mutually exclusive and not necessarily in that order).
Even if the West's relations with Russia had not imploded over the crisis in Ukraine, Kadyrov would be politically off-limits for Western leaders, who cannot be seen to engage with someone with his disturbing record. Governments in the Middle East face fewer such constraints, however, and confront a much more immediate threat. It will be interesting to see who makes the next trip to Grozny.