Syria
Chemical weapons use in Syria heinous crime: UN chief Ban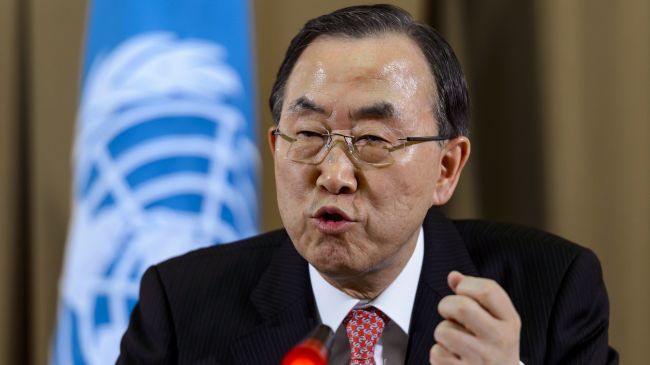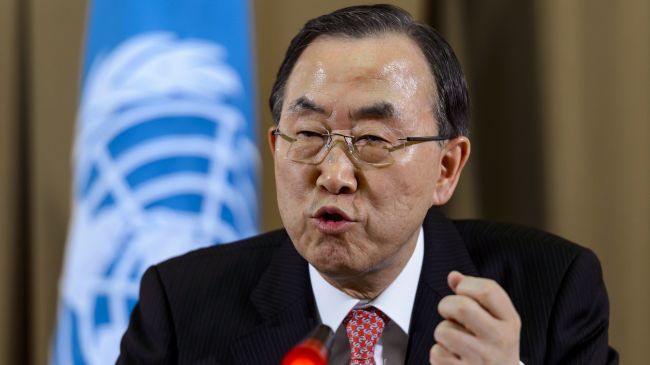 Secretary General of the United Nations Ban Ki-moon has condemned the use of chemical weapons by foreign-backed militants in Syria as a heinous crime.
We have repeatedly said that the use of chemical weapons is a heinous and unacceptable crime, Ban said in a Monday response to an earlier letter by Iranian Foreign Minister Ali Akbar Salehi.
In a letter to the UN chief on March 26, the Iranian Foreign Minister called on Ban to dispatch an investigation team to probe the use of chemical weapons in Syria, saying the terrorist act represents a major threat to international peace and security and is an open violation of global norms, particularly the Chemical Weapons Convention (CWC).
Salehi urged the UN to adopt deterrent measures to prevent the reoccurrence of such events, calling for the launch of an objective probe into the incident, and the sources of the chemical weapons which were given to the terrorist gangs in Syria.
The UN chief said the investigations are aimed at finding facts about the alleged use of chemical weapons in Syria.
The investigations would reflect the strong message in support of international standards in prohibition of chemical weapons, Ban added.
NATO members, particularly the US, Turkey, Britain, Germany and France, have played an active role in supporting the anti-Damascus militant gangs with military hardware, in addition to what they have referred to as "nonlethal" aid.
At least 25 people were killed and 86 others injured after militants fired missiles containing poisonous gas into Aleppo's Khan al-Assal village on March 19. Women and children were among the victims.
The attack came after Syria's opposition coalition, known as the Syrian National Coalition, selected a Syrian-born American citizen, Ghassan Hitto, as the prime minister of the so-called interim government.
The Syrian crisis began in mid-March 2011. Many people, including large numbers of security personnel, have been killed in the violence.
Meanwhile, several international human rights organizations have confirmed that the foreign-sponsored militants have committed war crimes.