Human Rights
Iran
Middle East
Qasem Suleimani
Chief rabbi: Unlike in Europe, Jews are safe in Iran
The chief rabbi of the Jewish community in Iran says unlike in Europe, Iranian Jews are safe in the Islamic Republic and that Israel does not represent Judaism.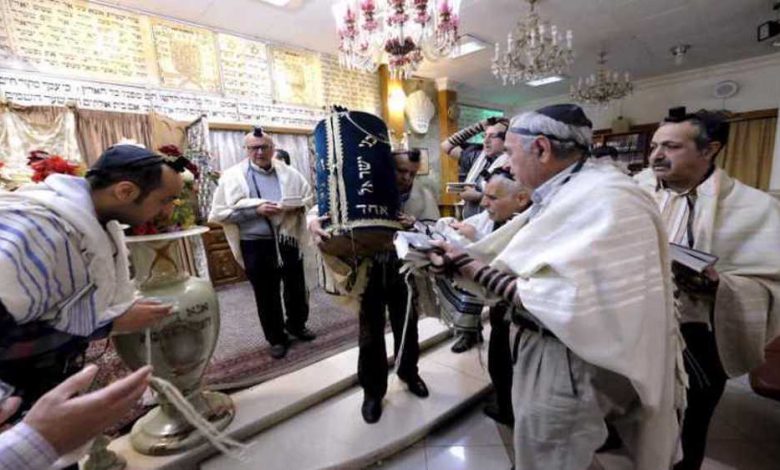 Rabbi Yehuda Garami estimated the Jewish population living Iran at up to 25,000, disputing other estimates which put the number at around 8,000.
"I estimate that there are between 20,000 and 25,000 Jews in the country. Most of them live in Tehran, Shiraz, Isfahan and Kermanshah, though there are other, small communities too," he said in an interview with Al-Monitor.
Iran is home to the largest diaspora of Jews in the Middle East outside the occupied Palestinian territories, and recognizes them as a minority with one seat in the parliament.
The Hebrew Bible has repeatedly praised Persian King Cyrus the Great as the patron and deliverer of the Jews who put an end to their Babylonian captivity some 2,500 years ago.
Jewish religious activities, Garami said, take place openly with no restrictions.
"We have total freedom of religion. All the synagogues are open, and Torah classes take place there. We have all sorts of educational institutions too, including elementary and middle schools," he said.
The rabbi also stressed that Jews are safe in Iran and unlike in Europe, practice their activities without guards.
"Our Muslim neighbors have a lot of respect for us as Jews living in Iran," he said. "Unlike in Europe, for example, we do not have guards outside our synagogues and schools, and our personal safety is excellent."
"We do not feel threatened in any way, either by the government or our neighbors," he added.
Referring to the ongoing conflict between Iran and the Israeli regime, Garami said it is not a war between religions and that Israel does not represent Judaism.
"People tend to get confused, but there is a big difference between Zionism and Judaism. Judaism is a religion that is 3,300 years old, while Zionism is a national and political movement that is just 100 years old."
Israel, he said, has nothing to do with religion in general and Judaism in particular.
"This is not a war between religions. All the Jews here emphasize that. The worst thing that could happen would be to give the impression that this is a war of religion," he added.
General Soleimani, a national hero
The chief rabbi touched on his January visit to the house of Lieutenant General Qassem Soleimani to offer condolences to his family on his assassination.
"First of all, I wasn't the only one going. Representatives of all the religions in Iran participated in the visit, including representatives of the Christian faith. They wanted to stress that this is not a war of religion, and that no one should think that this is a war between the different religions," Garami said. 
On January 3, the US assassinated General Soleimani, commander of the Islamic Revolution Guards Corps (IRGC)'s Quds Force, and Abu Mahdi al-Muhandis, the second-in-command of Iraq's Popular Mobilization Units (PMU), and a group of their companions in Baghdad. The operation was conducted with the authorization of US President Donald Trump.
Both commanders enjoyed deep reverence among Muslim nations over their endeavors in eliminating the US-sponsored Daesh terrorist group in the region, particularly in Iraq and Syria.
"What the Western world does not fully understand is that Soleimani is an Iranian national hero. He is really admired in our country," Garami said.
"He showed great bravery in the Iran-Iraq War. Then, in the war in Syria, it was Soleimani who defeated Daesh, and this was very important to the people of Iran. Our visit, as representatives of all the religions, was to respect his memory after everything he did on behalf of Iran," he added.