Africa
Children used as soldiers in South Sudan: HRW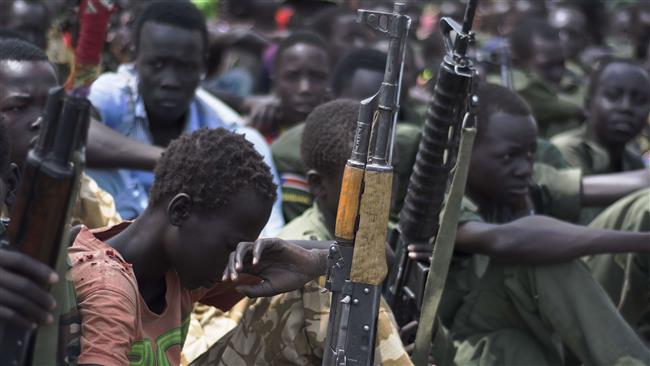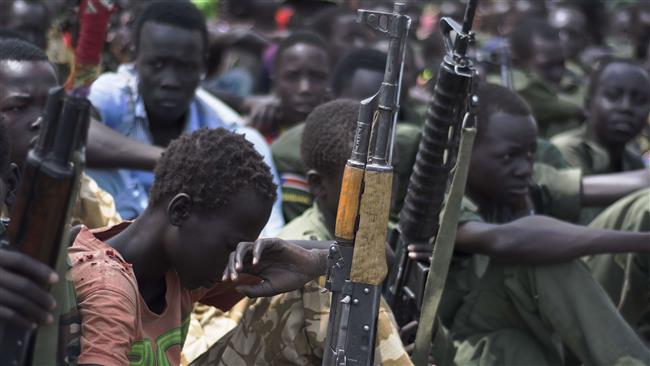 Children as young as 13 are being increasingly recruited as soldiers by the warring sides of the civil war in South Sudan, a report by the Human Rights Watch says.
The rights group issued a report Monday saying both government and rebel forces continue to use children in the fighting.
The report emphasized that the government is more active in recruiting children for the war, citing evidence showing minors taken "from right outside the United Nations compound."
The report also added that most of the children are being taken from Malakal, a war-ravaged town in the oil-rich Upper Nile State. More than 21,000 people in the town have been displaced since the civil war erupted nearly 14 months ago, with most of them seeking shelter in the UN compound in the area, which is currently under government control.
HRW's Africa Director Daniel Bekele said the rebels are also recruiting children, adding, "Despite renewed promises by both government and opposition forces that they will stop using child soldiers, both sides continue to recruit and use children in combat."
However, the government has rejected the report claiming that it has no need to recruit children for the war as it has sufficient manpower in its military. "We have no child soldiers," Michael Makuei, who serves as minister of information, said.
UN children's agency (UNICEF) has also issued reports showing that more than 14,000 children, most of them boys have been forcibly recruited by the government and militant forces in South Sudan.
UNICEF has been engaged in negotiations with the militants to secure the release of around 3,000 child soldiers, although many children are still fighting for the rebels and the recruitment continues unabated in Pibor region of Jonglei State.
The warring sides of the conflict agreed to sign a law in 2008 banning the use of children for war and setting a minimum age of 18 for military recruitment. However, clashes that broke out soon after made the two sides to restart recruiting children.
The ongoing confrontation in South Sudan started in December 2013 when President Salva Kiir accused the leader of the militants, Riek Machar, of an attempted coup. The two sides are still continuing to fight despite numerous efforts for hammering out lasting ceasefires.