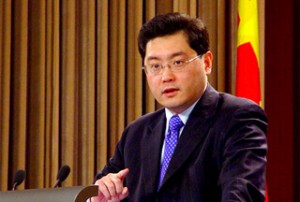 China says it will always favor "dialogue" for resolving the dispute over Iran's nuclear program because sanctions will not help solve the issue.
"China always believes that dialogue and negotiation are the best way out for the issue. Pressure and sanctions cannot fundamentally solve it," Chinese Foreign Ministry spokeswoman Jiang Yu said on Tuesday.
"The actions of the Security Council should help turn around the situation and properly solve the issue through dialogue and negotiation." AFP quoted Jiang as saying.
Her comments came after Chinese President Hu Jintao and US President Barack Obama held talks on the issue in Washington.
Hu said China recognizes "the equal right of all countries to the peaceful use of nuclear energy."