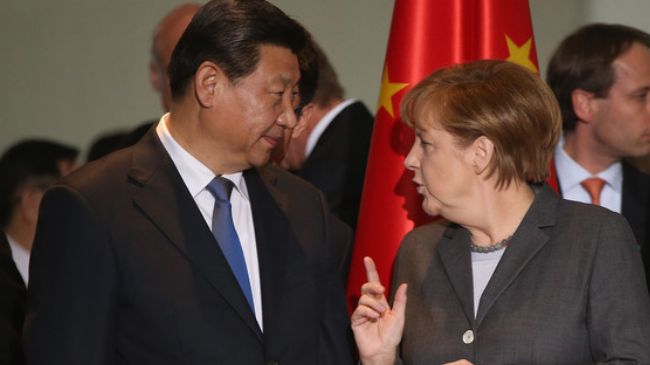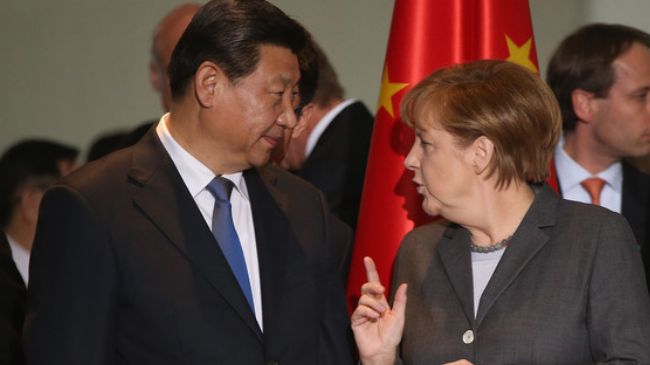 China is using economic diplomacy as a means to head off a US-desired confrontation between Russia and NATO, an analyst writes for Press TV.
F. William Engdahl in a column for Press TV website referred to a five-point proposal Chinese President Xi Jinping recently forwarded for economic cooperation with Europe.
He said Xi "made a master stroke of economic diplomacy that runs directly counter to the Washington neo-conservative faction's effort to bring a new confrontation between NATO and Russia."
During a recent visit to Germany, Xi presented a five-point proposal to jointly build the New Silk Road Economic Belt to strengthen relations between China, Central Asia and Europe.
"What Xi left unsaid but is clear, is that his proposal comes at an extremely critical point when the issue of peace and war by miscalculation hangs in the balance over Washington's manipulation of events in and around Ukraine," wrote Engdahl.
Russia has recalled its top military representative to NATO for consultations as tensions between Moscow and the Western military alliance continue to mount over Crimea.
The recall of General Valery Yevnevich follows a decision by NATO this week to suspend cooperation with Moscow after Ukraine's Crimea region was integrated with Russia.
Crimea formally applied to become part of the Russian Federation following a referendum on March 16, in which 96.8 percent of the participants voted to rejoin Russia.
Crimea's referendum sparked angry reactions from the United States and the European Union, both imposing sanctions against a number of Russian officials and authorities in Crimea.