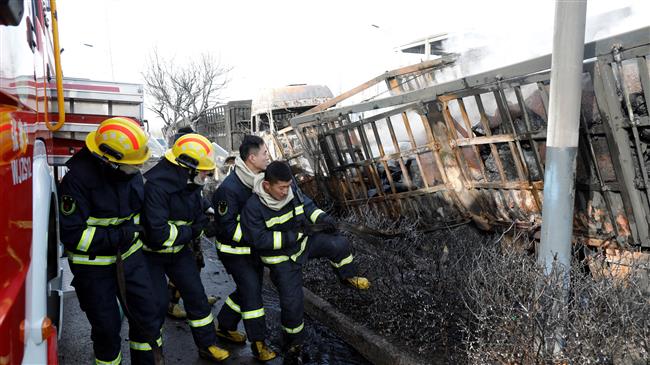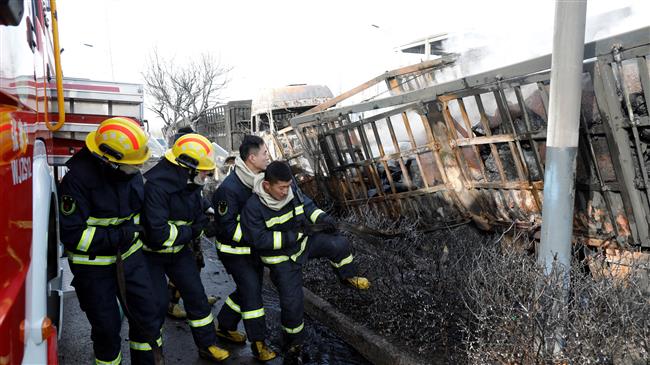 A blast near a chemical plant in Zhangjiakou city in China's northern Hebei Province early on Wednesday killed 22 people and injured at least 22 others, the local government said.
A video of the blast scene shared by state media showed billowing black smoke and flames, while photographs showed rows of burnt-out cars and trucks lining the streets on Wednesday morning.
The fire engulfed 50 vehicles, the official Xinhua news agency reported, citing sources from government.
Production at the nearby Hebei Shenghua Chemical Industry Co. was shut down, said a woman who answered the plant's telephone.