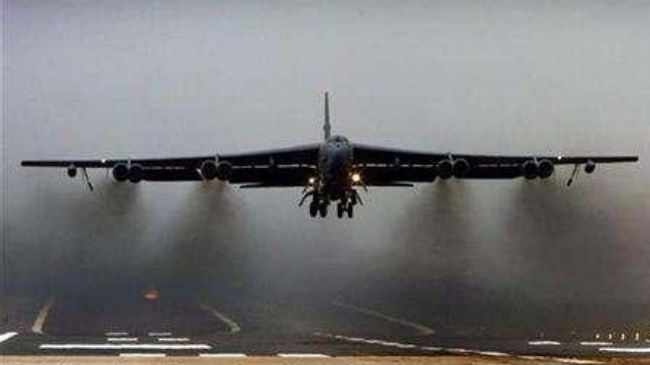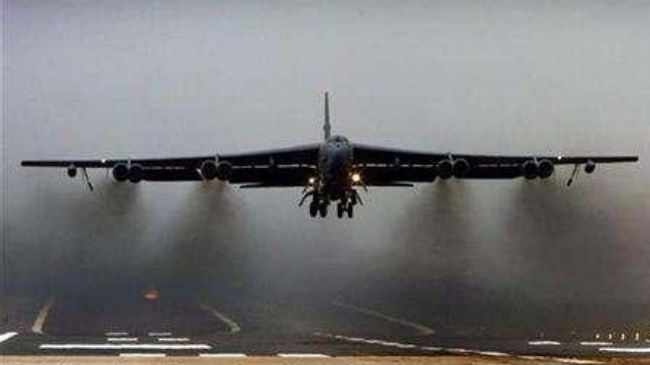 Chinese fighter jets have chased the US and Japanese military aircraft inside China's newly declared Air Defense Identification Zone (ADIZ) in the East China Sea.
Chinese defense authorities say they sent more fighter jets to the newly-declared air defense zone in the East China Sea on Friday
This is the second day Beijing is deploying its aircraft to the controversial zone.
The Chinese air force described the mission as a defensive measure in line with international law. Beijing also says the country's air force will remain on high alert and take measures to deal with all air threats to protect China's national security.
The Chinese Air Force spokesman, Col. Shen Jinke, said Chinese warplanes had been scrambled to identify US surveillance aircraft and several Japanese planes crossing through the zone.
Last week, the country announced that foreign aircraft passing through the airspace, including passenger planes, will have to identify themselves to Chinese authorities.
In defiance of Beijing's move, Japan and South Korea also flew military aircraft through the zone on Thursday while Washington sent two unarmed bombers into the airspace earlier this week. None of those aircraft informed Beijing.
The zone includes the skies over islands at the heart of a territorial dispute between Japan and China.
On September 11, 2012, Tokyo signed a deal to buy three of the islands from their private Japanese owner in line with plans to nationalize the archipelago.
In late April, Japanese Prime Minister Shinzo Abe said Tokyo would "expel by force" any Chinese individual landing on the islands, following an incident during which eight Chinese vessels entered the disputed waters.
Senior Chinese officials have repeatedly called on Washington not to take sides over the issue.