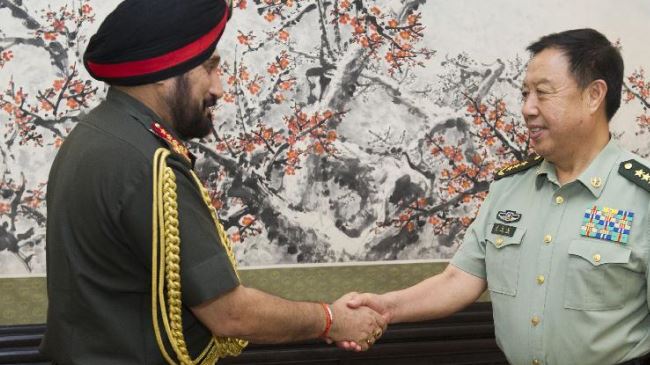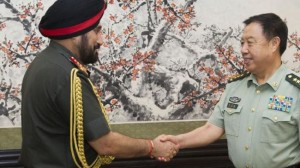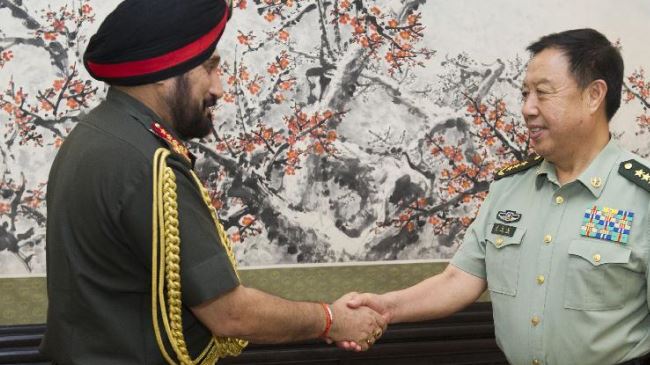 Senior Chinese and Indian military officials have underlined the need for the development of bilateral military cooperation.
During a meeting in Beijing on Thursday, General Bikram Singh, the head of India's army, and Fan Changlong, the vice chairman of China's Central Military Commission, explored ways to further military ties.
"Our common interests far outweigh our differences," Fan told Singh. "Both countries have sufficient wisdom and capability to deal with historical problems."
Singh also called on the two countries to tap into their potentialities to boost communication and interaction between the two militaries with the aim of ensuring peace and tranquility in border areas.
The visiting Indian official also met with Fang Fenghui, chief of general staff of the Chinese People's Liberation Army.
The Chinese official said both sides should expand cooperation in joint exercises, peacekeeping, anti-terrorism, escort missions and personnel training.
"Both sides should strengthen border control to prevent disruptions to the broader military-to-military relationship and bilateral ties," Fang said.
Singh also said India and China are not rivals and that India is willing to deepen communication and cooperation with China and improve military ties.
Relations between Beijing and New Delhi have been overshadowed by a dispute over their border during the past decades. India and China fought a brief but bloody war over border dispute in 1962 with a victory for the Chinese.
Last April, India accused Chinese troops of straying 10 kilometers into Indian-claimed territory, triggering a three-week standoff that was resolved when forces from both sides pulled back. China however denied the intrusion claims.