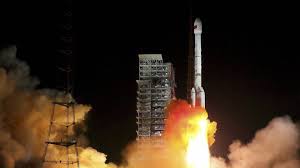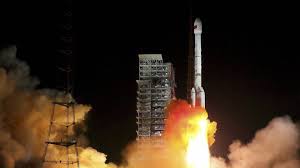 China sent its 33rd and 34th Beidou navigation satellites into orbit from southwest China's Xichang Satellite Launch Center on Sunday, July 29.
The two satellites, the ninth and tenth ones for the networks of the Beidou-3 system, were carried by China's Long March-3B rocket which blasted off from the center at 09:48. The satellites will undergo integrated testing and assessment once they entered their working orbits after three hours of travel.
According to the plan, China will build up a basic navigation system comprising 18 Beidou navigation satellites before the end of the year, which is to serve countries along the Belt and Road routes. The Sunday launch marks the beginning of an unprecedented phase in which Beidou satellites are frequently sent to their networks.
Named after the Chinese term for the Big Dipper constellation, Beidou aims to rival the US GPS system, Russia's GLONASS and the European Union's Galileo as a global satellite navigation system. The project was formally launched in 1994. It began serving China in 2000 and the Asia-Pacific region in 2012.
(Source: CCTV+ via Reuters)