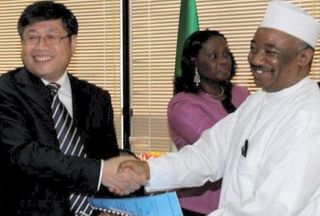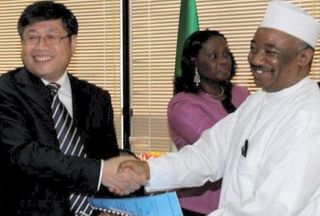 China signs a deal with Nigeria to construct a refinery in the commercial hub of Lagos, worth eight billion dollars.
Nigeria is undersupplied in fuel and electricity despite being one of the world's largest oil producers. Rampant corruption is hampering the functioning of the country's refineries, with most of them malfunctioning.
China State Construction Engineering Corporation (CSCEC) signed the deal with Nigeria to build the refinery, Lagos state government spokesman Hakeem Bello told AFP.
The Lagos State Government, announcing the deal on Tuesday, said that 80 percent of the funds needed to construct the refinery is being financed by China, with the remaining 20 percent by the Nigerian National Petroleum Corporation.
This new refinery in the Lekki Free Trade Zone in Nigeria's Lagos State is expected to produce some 300,000 barrels of oil per day and 500,000 metric tons of liquefied petroleum gas per year.
The Lagos refinery is part of a huge 23-billion-dollar deal to build three refineries and a petrochemical complex in one of Africa's biggest tie-ups with China.