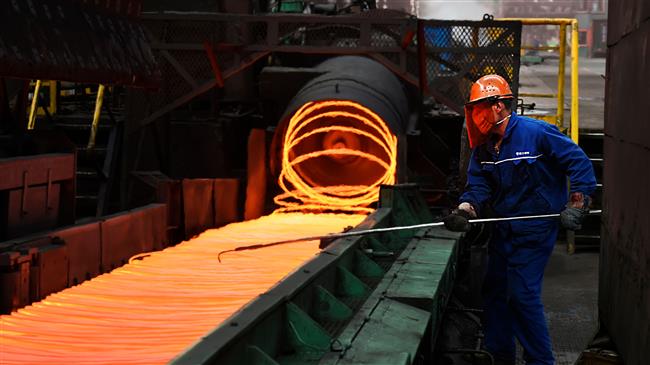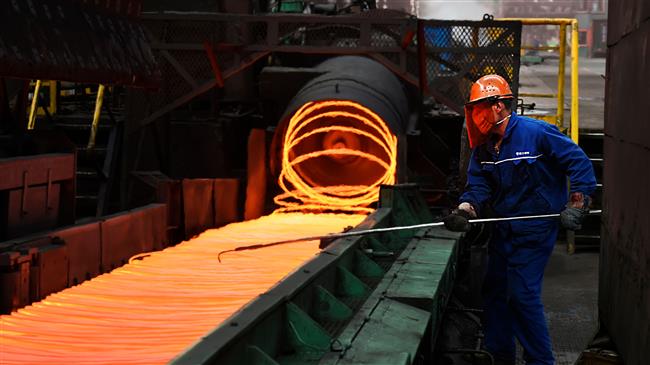 China has once again said that it does not favor a trade war with the United States but is prepared to counter the "malicious practices" of Washington, which has imposed hefty tariffs on particular imports from China.
Gao Feng, a spokesman for China's Commerce Ministry, said on Thursday that Beijing would take all possible steps to protect its interests and was confident in its ability to counter the impacts of any foreign protectionist policies.
He said China would continue to conduct trade practices based on domestic regulations and the principles of the World Trade Organization (WTO).
US President Donald Trump announced last week that Washington would levy up to $60 billion in tariffs on steel and aluminum imports from a number of countries, including China as well as key US allies.
US President Donald Trump initiated a trade action against China on Wednesday, saying the US deficit with Beijing was "out of control."
The move sent shockwaves through financial markets and raised fears that a damaging trade war could ensue.
Trump's tough trade stand has been interpreted as a cudgel to win what he considers better terms in potential negotiations to change the nature of trade relations with China and other countries.
Gao, the Chinese official, said Beijing would not accept any negotiations "under unilateral coercion" and that it opposed US intimidation on trade matters.
"The malicious practices of the United States are like opening Pandora's Box, and there is a danger of triggering a chain reaction that will spread the virus of trade protectionism across the globe," the Chinese ministry spokesman said.
He said, however, that differences had to be addressed through dialog.
Several Chinese officials have warned that a trade war would be detrimental to all sides but have also said that China is ready to take on America if it goes ahead with aggressive trade policies.
On Friday, China's Commerce Ministry released a list of potential tariffs on American goods in response to Trump's new trade measures. Beijing warned that it could retaliate with duties of up to $3 billion worth of US imports.
France, a key European ally of the US, also recently warned against a trade war and said Paris would not negotiate under pressure.
"We talk about everything, in principle, with a friendly country that respects the rules of the WTO. We talk about nothing, in principle, when it is with a gun to our head," French President Emmanuel Macron said on Tuesday.