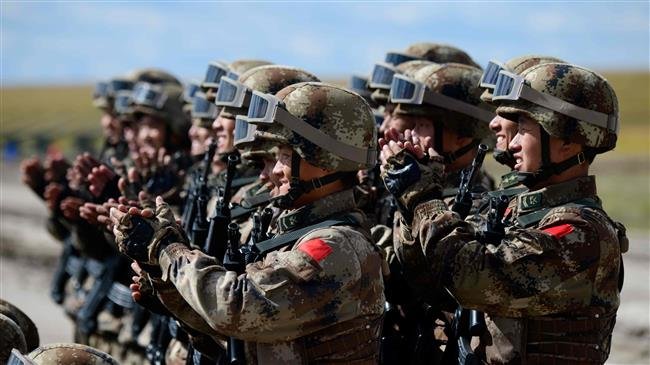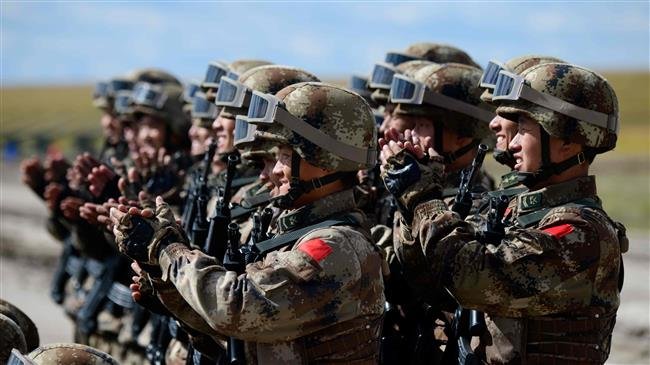 China has postponed joint military talks with the United States in protest against Washington's move to impose sanctions on the Chinese military for buying Russian fighter jets and surface-to-air missile systems.
The Defense Ministry said in a statement on Saturday that it had recalled Navy Chief Commander Shen Jinlong from a visit to the US and postponed talks between Chinese and US military officials in Beijing planned for next week.
The statement added that China's military reserved the right to take further countermeasures against the latest US-imposed sanctions, without giving further details.
Earlier in the day, China's Foreign Ministry had summoned US Ambassador to Beijing Terry Branstad and "lodged solemn representations over US sanctions against (the) Chinese military."
China summons the US ambassador over Washington's decision to sanction a Chinese military agency and its director for purchasing Russian fighter jets.
The US State Department imposed the sanctions on Thursday on the Equipment Development Department (EED) — a branch of the Chinese military responsible for weapons procurement —for engaging in "significant transactions" with Russia's major weapons exporter Rosoboronexport.
The sanctions are aimed at blocking the EED and its director, Li Shangfu, from the possibility of applying for export licenses and participating in the US financial system.
According to the US State Department, the sanctions on Beijing are linked to its decision to purchase 10 Russian SU-35 fighter jets in 2017 as well as S-400 surface-to-air missile system-related equipment in 2018.
Defense Ministry spokesman Wu Qian said on Saturday that China's decision to buy fighter jets and missile systems from Russia was a normal act of cooperation between two sovereign countries and Washington had "no right to interfere."
The ministry spokesman also warned that the United States would face "consequences" if it did not immediately revoke the bans.
China's purchases from Russia are viewed by Washington as a breach of a sweeping US sanctions bill enacted in 2017 titled Countering America's Adversaries Through Sanctions Act, or CAATSA.
The S-400 system, whose full name is the Triumf Mobile Multiple Anti-Aircraft Missile System (AAMS), is an advanced Russian missile system designed to detect, track, and destroy planes, drones, or missiles as far as 402 kilometers away. The defense system is capable of downing US F-35 stealth fighters.
China became the first international buyer of Russia's S-400 Triumf in 2015 as part of a 3-billion-dollar deal and received the first batch of the missile systems in April.
Russia has reportedly shipped parts and equipment of two S-400 missile defense systems to China, with another shipment scheduled for Summer.
China will reportedly receive a total of two S-400 regiments, and the second regimental set is expected to be delivered by the end of 2018.
China has the world's largest standing army and has been engaged in an ambitious modernization program that reportedly includes investment in technology as well as new equipment such as stealth jet fighters and aircraft carriers.