Asia-Pacific
China
China removes health officials in wider coronavirus epicenter
China has removed two senior health officials in Hubei Province, which is the epicenter of a deadly coronavirus epidemic, over their handling of the outbreak.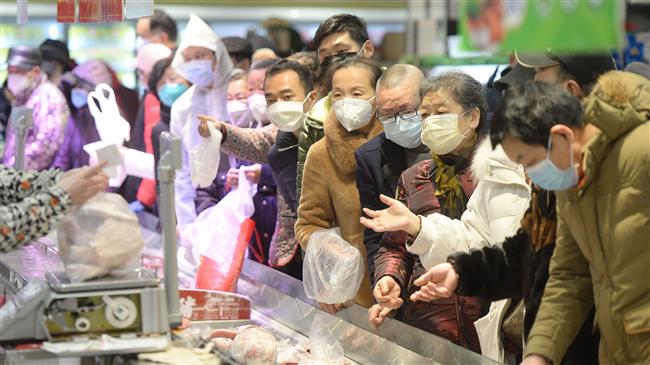 The head of the Communist Party for the Hubei Health Commission, Zhang Jin, and the party secretary for the province, Liu Yingzi, have been removed from their posts.
The two were the most senior officials to be removed so far, state media reported Tuesday.
The media said there had been hundreds of sackings, investigations, and warnings in Hubei and other provinces since the outbreak of the deadly virus in the province's Wuhan City in December last year.
The deputy head of the Red Cross, Zhang Qin, has previously been given "a serious intra-Party warning as well as a serious administrative demerit."
The deputy head of the Wuhan bureau of statistics was also removed earlier this month because of "violating relevant regulations to distribute face masks."
The government has also removed the head of the health commission of Huanggang, the second-worst hit city in Hubei.
China virus death toll passes 1,000; president makes rare visit to corona virus patientsThe Chinese president says the situation in Wuhan, the epicenter of the novel coronavirus, is still very grave.
The coronavirus has so far killed over 1,000 people and infected more than 42,000 others across China. Wuhan, the provincial capital of Hubei and the heart of the virus outbreak, is where the virus is believed to have originally emerged.
According to Chinese Prime Minister Li Keqiang, some 20,000 medical workers from around the country have been sent to Wuhan, and more medical teams are on the way to the city of 11 million people.
Health authorities said on Tuesday that they had received reports of 2,478 new confirmed cases and 108 new deaths from 31 provincial-level regions and the Xinjiang Production and Construction Corps.
The total death toll reached 1,016 on Monday.
A total of 3,536 new suspected cases were also reported on Monday.
Meanwhile, medical experts from a team of the World Health Organization (WHO) arrived in Beijing to investigate the effective control of the virus, WHO chief Tedros Adhanom Ghebreyesus said on Monday. The team is expected to lay the groundwork for a larger international team, he said.
Ghebreyesus warned earlier that "the detection of a small number of cases may indicate more widespread transmission in other countries; in short, we may only be seeing the tip of the iceberg."
The coronavirus death toll has already surpassed that of the SARS outbreak 17 years ago. The SARS epidemic, which began in southern China in 2002, ultimately killed 774 people worldwide over the course of several months.