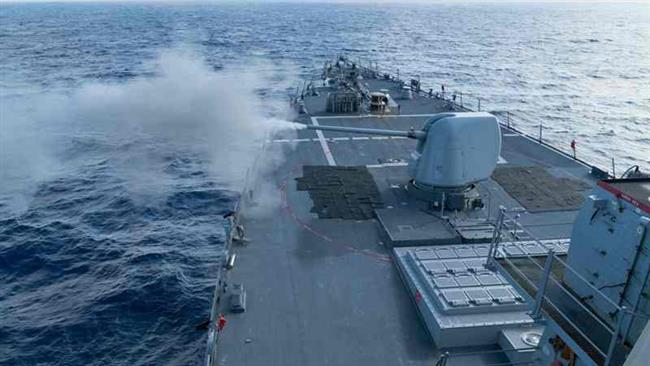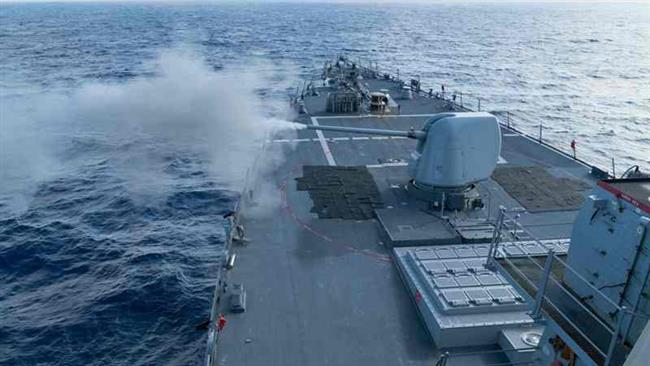 Beijing has expressed "strong dissatisfaction" with the US Defense Department's annual report on military and security developments involving China, calling it a deliberate distortion of Chinese defense policies.
In its annual report to Congress, the Pentagon said on Friday that China is expected to add massive military infrastructure, including communications and surveillance systems, to artificial islands in the disputed South China Sea this year.
China's Defense Ministry spokesman, Yang Yujun, said on Sunday that Beijing "follows a national defense policy that is defensive in nature."
He added that Beijing's "deepening military reforms and its strengthening of weapons and equipment building are aimed at maintaining sovereignty, security and territorial integrity and guaranteeing China's peaceful development."
The Pentagon report "unfairly" depicted Chinese activities in the East and South China seas and "willfully distorted China's national defense policy," Yang said, noting that the US was too suspicious.
The US report also claimed that China was focused on developing and weaponizing the islands in the South China Sea.
It accused Beijing of "increasingly assertive efforts to advance its national sovereignty and territorial claims and a lack of transparency about its military activities.
Yang said it was Washington that had been frequently dispatching military aircraft and warships to the South China Sea "to make a show of force," accusing the US of having an "intention to exert hegemony."
The South China Sea has become a source of tension between China, the US, and some other regional countries, who are seeking control of trade routes and mineral deposits there.
China has on different occasions asserted its sovereignty over the sea, parts of which are also claimed by Brunei, Malaysia, Taiwan, Vietnam and the Philippines.
Washington has blamed Beijing with attempting to take advantage of the situation and gradually asserting control over the region.
China, however, rejects the allegations and says the US is interfering in regional affairs, deliberately stirring tensions in the South China Sea.