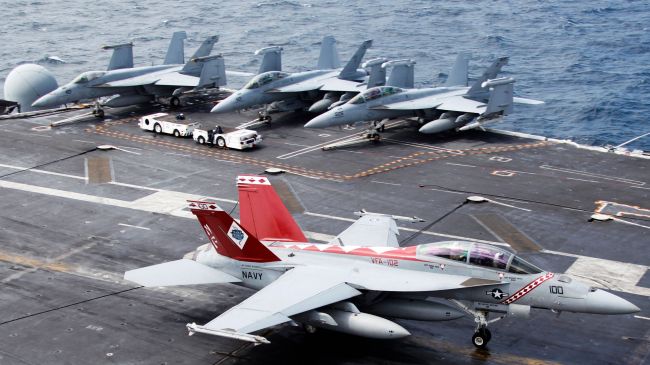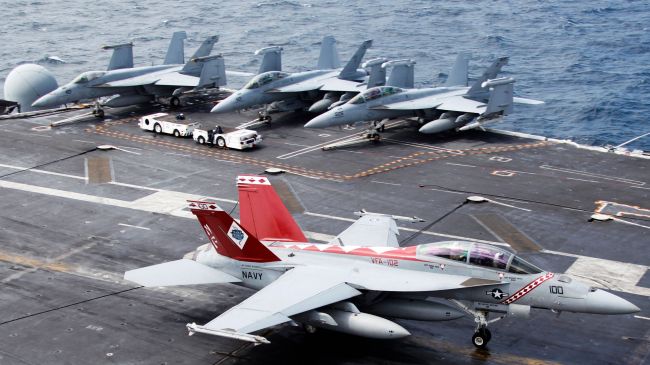 China has criticized the United States for its increasing military presence in Asia, saying the move is heightening the tensions in the Asia Pacific region.
China's Defense Ministry Spokesman Yang Yujun said on Tuesday that the US is destabilizing the region by sending more troops, ships, and planes and strengthening its military alliances with regional partners.
Yang made the remarks during a press conference marking the release of an annual Defense Ministry report on security threats facing Beijing.
"Certain efforts made to highlight the military agenda, enhance military deployment and also strengthen alliances are not in line with the calling of the times and are not conducive to the upholding of peace and stability in the region," Yang told reporters.
"We hope that the relevant parties would do more to enhance the mutual trust between countries in the region and contribute to peace and stability," the official added.
The 40-page annual Defense Ministry report warned that Beijing faces "multiple and complicated security threats."
"There are some countries which are strengthening their Asia Pacific military alliances, expanding their military presence in the region and frequently make the situation there tenser," the ministry said.
It added that Washington's deployment of additional ships and personnel to Asia meant "profound changes" for the region.
The report also advised the Chinese military to "place above all else the protection of national sovereignty and security."
"We will not attack unless we are attacked, but we will surely counterattack if attacked. Following this principle, China will resolutely take all necessary measures to safeguard its national sovereignty and territorial integrity," the document said.
Beijing has repeatedly criticized Washington's increasing military buildup in the Asia Pacific region as well as moves to increase military ties with Japan, South Korea, the Philippines, and Vietnam.
China is against what the US calls the "rebalancing" of its forces, as it winds down the war in Afghanistan. Beijing says the policy is in fact meant to contain China's diplomatic, military, and economic rise.